Summertime in The Shipyards District is a truly one-of-a-kind experience; everyone wants to be out of the house and exploring the streets for fun in the sun, live entertainment, night markets and festivals! The best part of all is that most of these fantastic happenings are FREE events to take part in, with many of them offering activities even your little ones can get excited about. As our neighbourhood summer kicks off into warmer weather, brighter days, and so many reasons to celebrate, here's a list of some upcoming events that are so affordable to attend, all you need is a smile:
Summertime weekends are for The Shipyards Brewery District. A weekly pop-up with rotating taps and cocktails from 7 breweries, 1 cidery, 1 distillery, and a winery, this is the perfect way to experience all the Brewery District has to offer, in one sip-and-savour place!
WHEN: Fridays, Saturdays and Sundays, 11 a.m.- 9 p.m.
WHERE: Lonsdale Quay Market
Bring the whole family out to celebrate the community with live entertainment, food, activity booths, a beer garden, and even a retro dance party. This year's events take place all along the Waterfront and include tours of a Canadian Naval ship, face-painting, and a honey bee observation hive.
WHEN: Saturday, July 1st, 12-10 p.m.
WHERE: The Shipyards: Shipbuilder's Square, Burrard Dry Dock Pier, and St. Roch Dock.
Head outside for some classic and arthouse films under the stars. Beginning on June 29th with Rene Laloux's surreal animated film, "Fantastic Planet," The Polygon Gallery invites you to their Cates deck every Thursday evening. Arrive early to set up your low-back chair by 7:00 pm, and enjoy music, drinks, and a makers market until the film starts at 9:30 pm.
WHEN: Thursday evenings, starting on June 29th. 7 p.m. (9:30 p.m. movie)
WHERE: The Polygon Gallery, Cates deck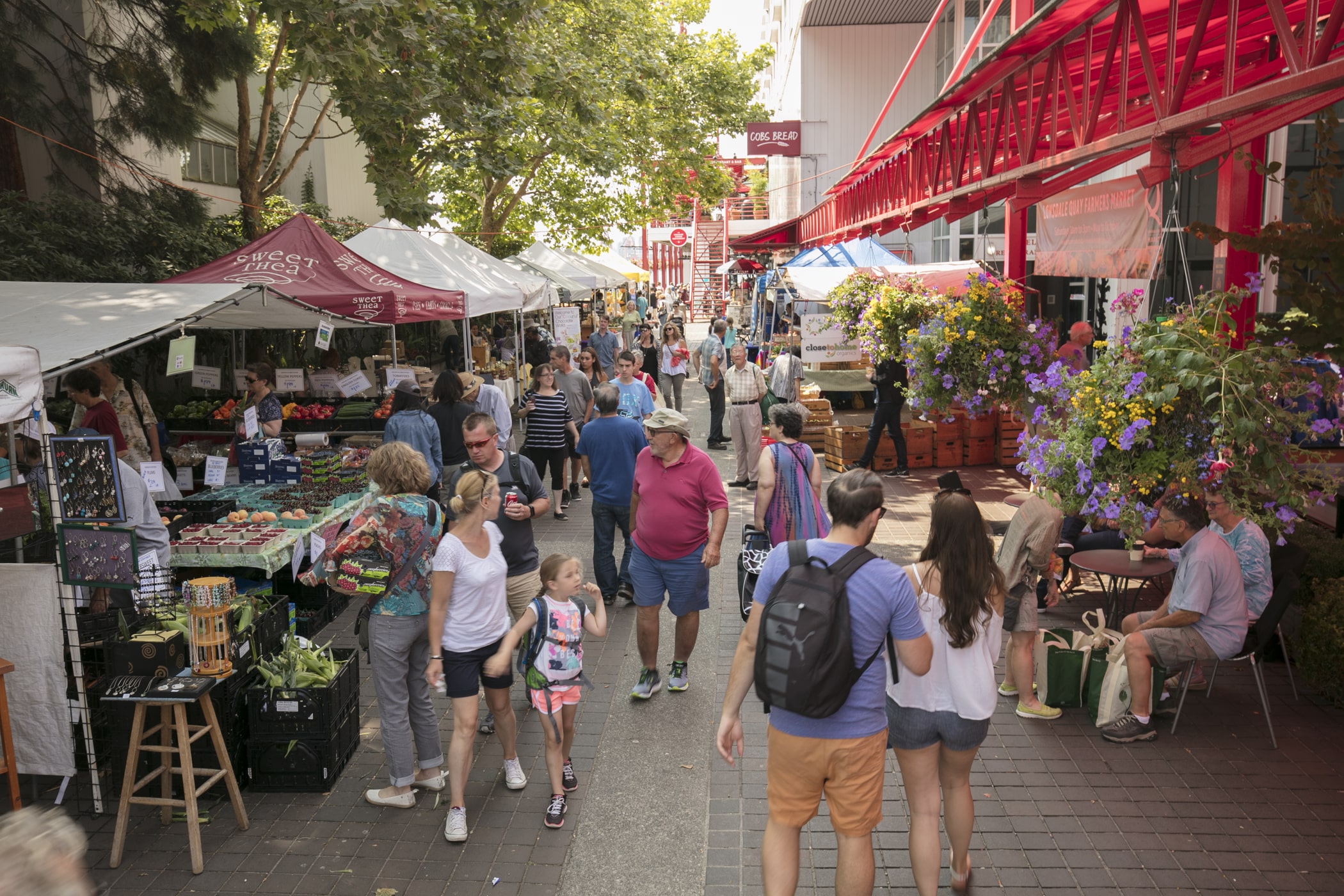 What better way to indulge in all the fruits of summer than a visit to the Farmer's Market? With the freshest local-grown produce, homemade treats, and handmade crafts, this weekly market is a great way to stock the kitchen while you take in some downtown views.
WHEN: Saturdays from 10 a.m.- 3 p.m.
WHERE: The Quay Market & Food Hall
Over 70 local vendors and artists are coming out in style to showcase and sell their comics, prints, toys, apparel and accessories. Inspired by Japanese animation, movies, and pop culture, this all-day event welcomes costumes and cosplay too!
WHEN: Saturday, July 8th, 11 a.m.- 6 p.m.
WHERE: The Pipe Shop
Come celebrate Filipino culture and independence with two full days of live music, art, performances, and field demonstrations. For 14 years, this festival has been delighting families and friends of all backgrounds with delicious food, prize raffles, and fun!
WHEN: Saturday July 8th and Sunday July 9th
WHERE: The Shipyards
Scott Smith, one of Vancouver's premiere blues and roots rock guitarists, will deliver a tribute concert to the beloved music of Sanata as part of the Vancouver International Jazz Festival. Accompanied by The Evil Ways, a band comprised of the same instrumental lineup as Santana's original band, this is one evening of rhythm and dancing you won't want to miss.
WHEN: Sunday, July 2nd, 7-9 p.m.
WHERE: Shipbuilders Square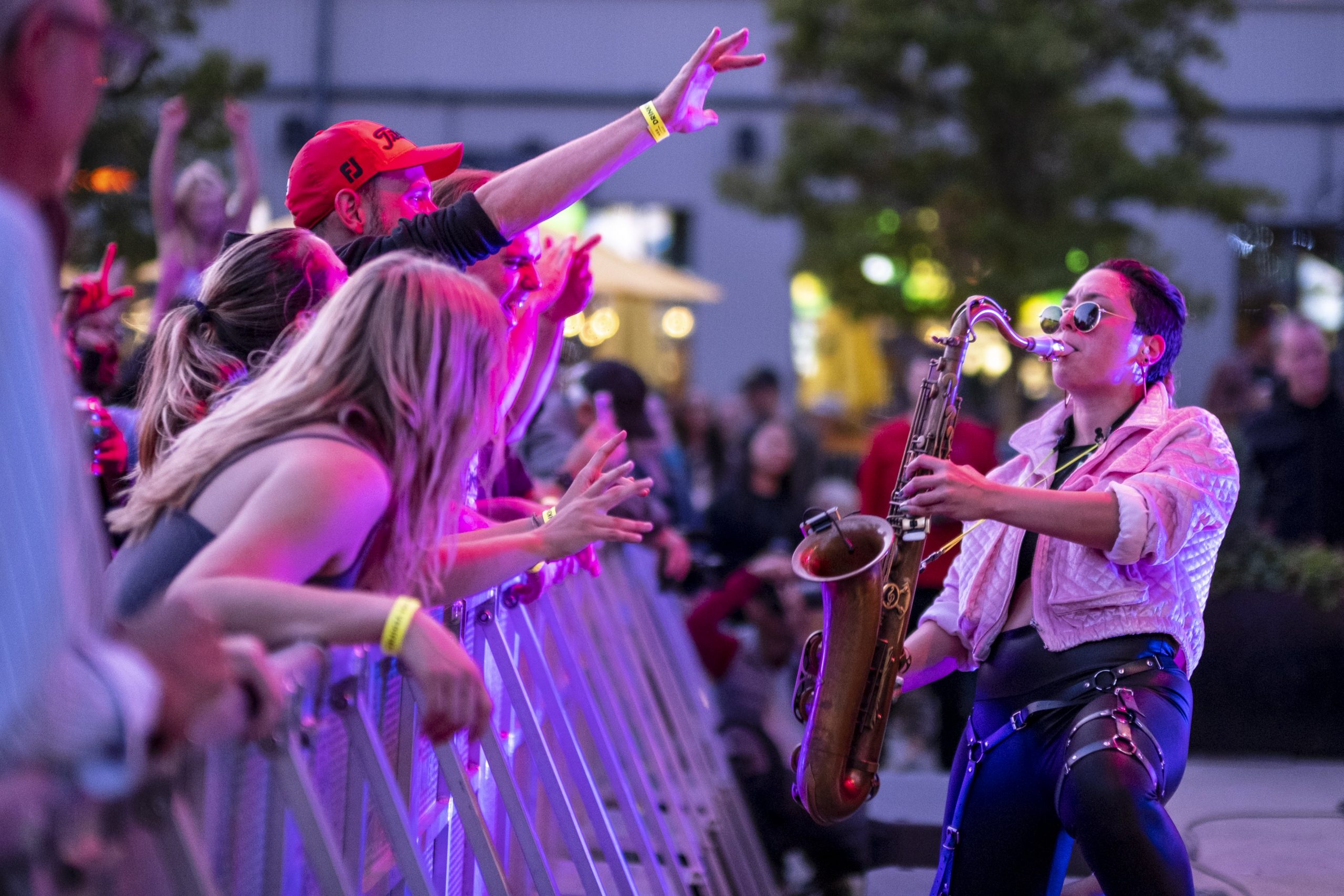 One of the most anticipated events of the year, The Shipyards Festival is an absolute summertime must-do! It's a packed weekend of food trucks, beer gardens, vendor markets, and multiple live music stages with something for everyone. The 2023 performance lineup will be announced on The Shipyards Festival website soon, so be on the lookout!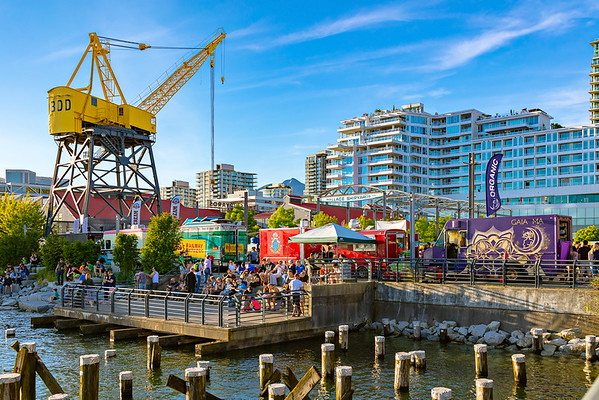 Friday nights in the summertime are the best night of the week for The Shipyards District. From 3:00-10:00 pm, you'll find food, music, art, shopping and entertainment throughout our favourite neighbourhood, so come down for a brew in the Garden Beer Market, and bring your friends!
WHEN: Every Friday, 3-10 p.m.
WHERE: The Shipyards
Ever wonder what it might have been like to live in The Shipyards District in the 1940s? Now you can hear all about it from MONOVA's team of theatrical players as they guide you on a walking tour through the shipbuilding yard! It's a great event for kids of all ages, and you can also book a private tour for 10 or more friends.
WHEN: Sunday, June 4th- Wednesday, September 27th. Tours at 11:00 a.m. and 1:00 p.m.
WHERE: MONOVA: Museum of North Vancouver
July 15th is a day of celebration for the Squamish Nation Amalgamation. This event is open to the public and part of a month's worth of other events for Nation members and community. Enjoy music and dance performances, a traditional salmon BBQ, fashion show, and artisan market too. Check out the full schedule, and we hope to see you there!
WHEN: Saturday, July 15th
WHERE: The Shipyards
Who can get enough of free outdoor movies when the weather is gorgeous, and the sun sets late? The City of North Vancouver will show a different film every Wednesday night starting on August 2nd with "Jumanji" (1995). Subsequent showings will include "Mama Mia 2," "Encanto," and "E.T." to name a few, and the plaza is covered so come one, come all, rain or shine!
WHEN: Wednesday evenings (around sunset), starting August 2nd.
WHERE: The Shipyards 
Take a stroll down the Spirit Trail to check out all of the beautiful and inspiring local-made products and crafts for sale. Every Thursday in July and August is buzzing with artisan tents, food trucks and entertainment for the whole family!
WHEN: Thursday nights in July and August from 5-9 p.m.
WHERE: Shipbuilders Square
The Vancouver International Mountain Film Festival is sponsoring a day of Canadian multiculturalism with outdoor events, award-winning films about the great outdoors, live performances, workshops, and an outdoor climbing wall. Come enjoy a beer in the beer garden, sample fare from the food trucks, or enter a giveaway for your chance to win some adventure-themed prizes!
WHEN: Saturday, June 24th from 3-9 p.m.
WHERE: Shipbuilders Square
Be sure to follow The Shipyards District on Instagram, where we'll keep you updated on all the big summer announcements and neighbourhood goings-on. You can also check out our event calendar to learn more about what's going on in our unique community!