It's time to celebrate the women who love, guide, and inspire us every day! While we believe in celebrating mothers every day of the year, this May 14th is Mother's Day, and that makes it the perfect time to dial up some sweetness, and shower mom with a little extra loving care and attention.
Here in The Shipyards District, there are a ton of ways to make her Mother's Day, so we've lined up some of our favourite activities, treats, and gift ideas to suit the particular lady in your life, and set you well on your way to major brownie points:
For The Elegant Mom
If the object of your celebration is a woman of exceptional taste and class, then traditional English tea time might be right up her alley. Butter Lane Bake Shop And Tea House offers an extensive menu of teas, breakfast and brunch fare, and homemade desserts to die for. Try one of their Cream or Demi Teas with those beautifully dainty sandwiches, or go all in for a High Tea on their outdoor terrace overlooking the water if the weather's nice! For a dinner service, neither of you will soon forget, consider indulging yourselves at Sushi Mahana, for a guided Omakase dining experience that's nothing short of authentic, delicious, and aesthetically impressive. Be sure to make reservations ahead of time though, because they'll fill up quickly, and you don't want to miss out on a culinary experience this decadent!
May we also suggest?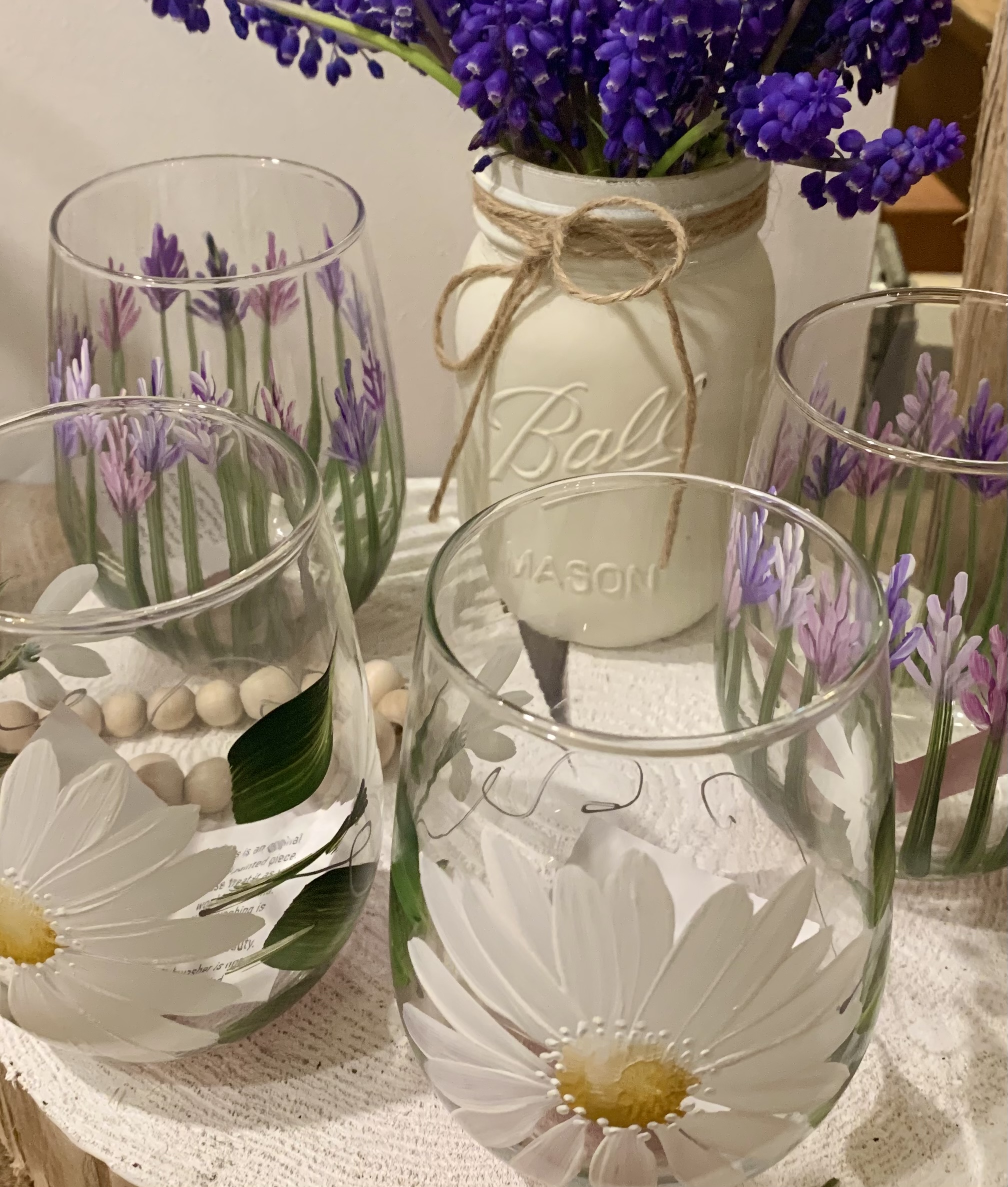 A beautiful set of Summertime Cocktail Glasses, locally and hand-painted for any occasion by Artisan Collective. This talented team of makers also offers their line of Natural Renewal soaps and shampoos, handmade with soothing scents and natural ingredients.
For The Creative Mom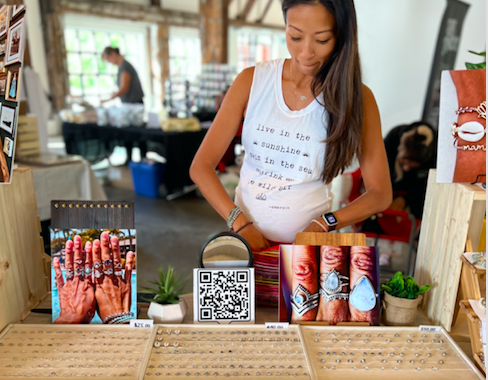 While there is surely no shortage of world-class art galleries and studios to pursue in this neighbourhood (just take a look through our very own personally-curated day-of-art crawl to get those artistic juices flowing), we know the creative mothers of the world like to get their own hands dirty sometimes too. Perhaps you'd like to register the two of you for a Thai cooking class at the Lonsdale Quay Market the Friday evening before the big day; that way, you'll be primed for May 14th to host a Mother's Day dinner party at home with all the Chiang Mai larb and pork satay you can eat! If you're feeling real crafty, why not also make a weekend of it, and escort your mom to The Alley at The Quay Market on Saturday, May 13th for their special Mother's Day Pop-Up Craft Market? Featuring local-made crafts, and small business wares of all kinds, it's sure to be an enjoyable day of creativity and art appreciation you can also purchase to take home.
May we also suggest?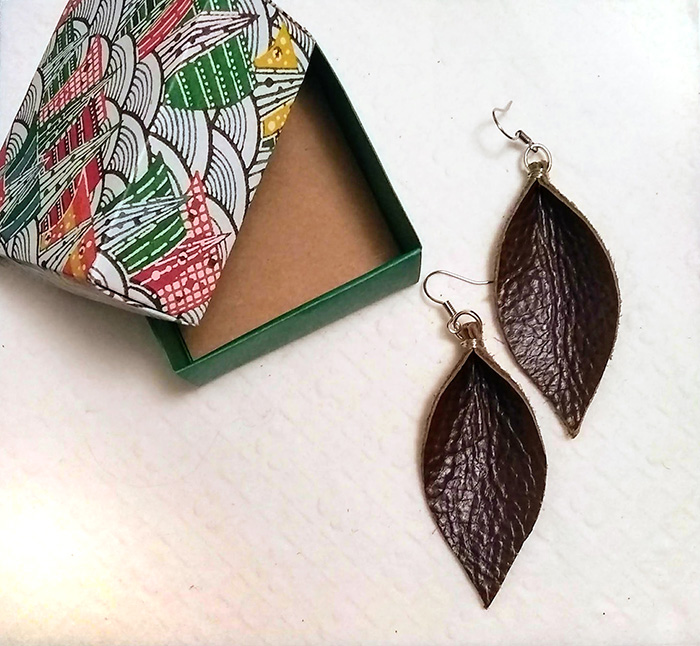 One-of-a-kind art and jewellery from the Cityscape shop at North Van Arts. We love the handcrafted leather earrings made from recycled materials by LittleMountainWoman, and the Victoria Yahara prints inspired by motherhood, local wildlife, and botanical symbolism.
For The Active Mom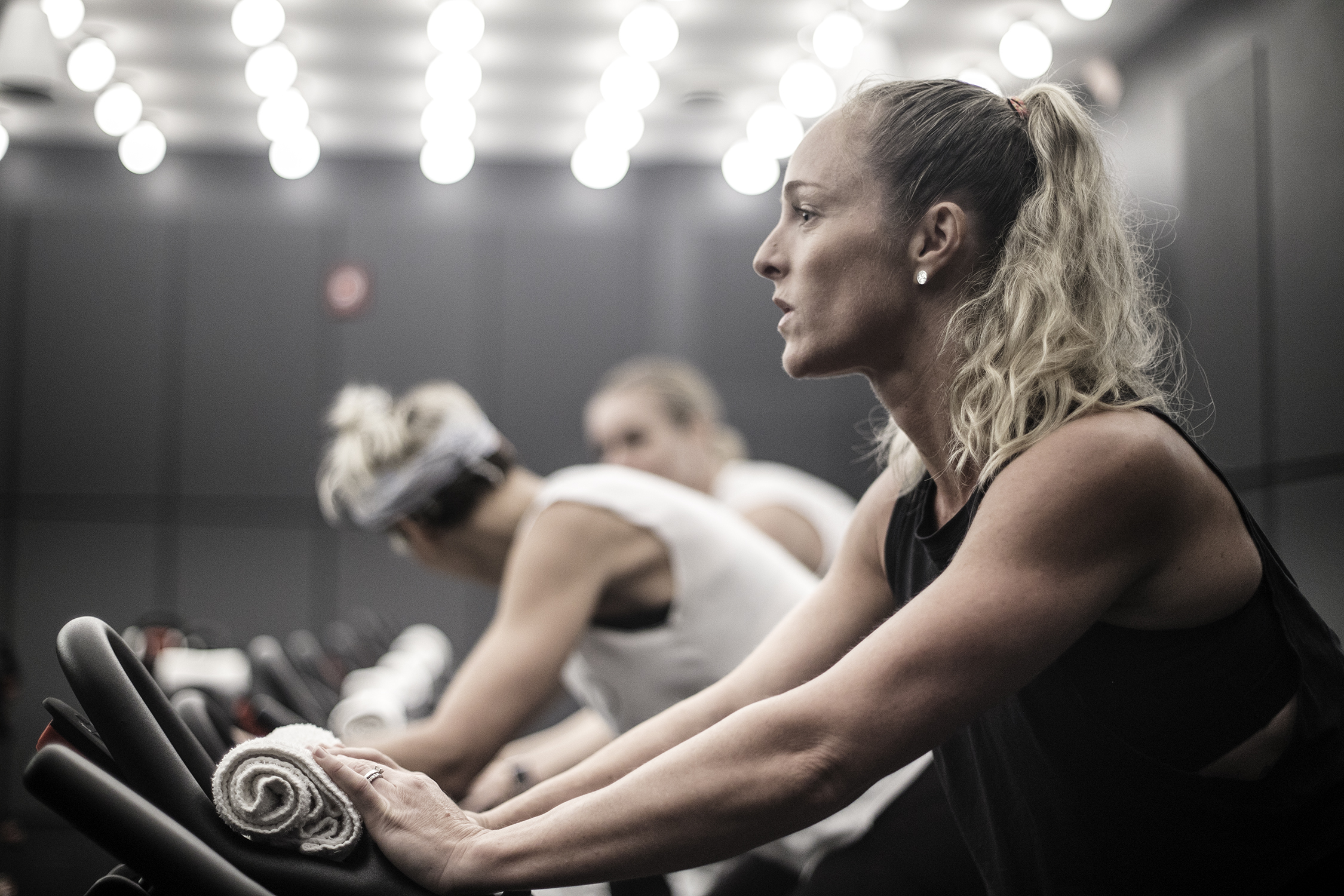 Maybe the mother in your world is less interested in breakfast in bed, and more into a solid sweat sesh to feel detoxed and rejuvenated. In that case, head over to an indoor cycling class with sweet beats at Salted Cycle, where you can snag 2 classes for $20, or 2 full weeks of unlimited rides for only $75! If your mom is more of an outdoorsy girl, you might opt to check in with the team at Reckless Shipyards where you can not only rent bikes to hit the trails with, but also sign up for a guided tour, or receive self-directed suggestions for the best places to ride out to. Finally, since no workout would be complete without a good long stretch, a mindful hour at Modo Yogais a great way to show Mom some love, while also spending some quality time together.
May we also suggest?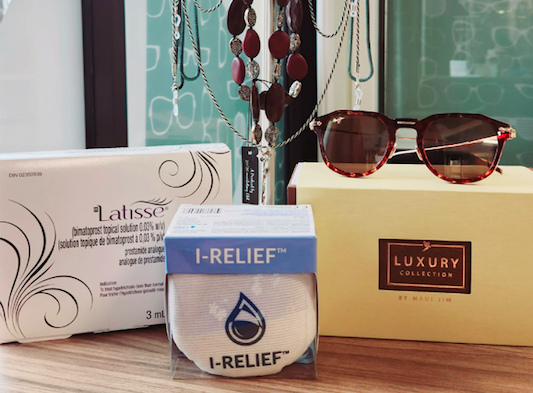 A stylish pair of Maui Jim sunglasses from View Optometry to soften mom's sunny days, or some Latisse Eyelash Grow Serum to give her eyes a little "extra".
For The Self-Care Mom
There may be nothing that says "Mother's Day" quite like a day of pampering. When you want to treat her to a restful afternoon of beauty and gentle TLC, a spa day at The Balay Spa is just what you're looking for. With so many massages, facials and reflexology services to choose from, you may want to splurge for one of their curated to make sure you get the works! We also love a visit to Skoah for all things skin health, because you can take advantage of one of their custom facials formulated to address your specific concerns and needs. Looking for something a little longer-lasting to help Mama feel her best? Caremed Integrative Health Centre offers a variety of naturopathic medicine services that support wellness and longevity, as well as skin and aesthetic treatments to really let her beauty shine.
May we also suggest?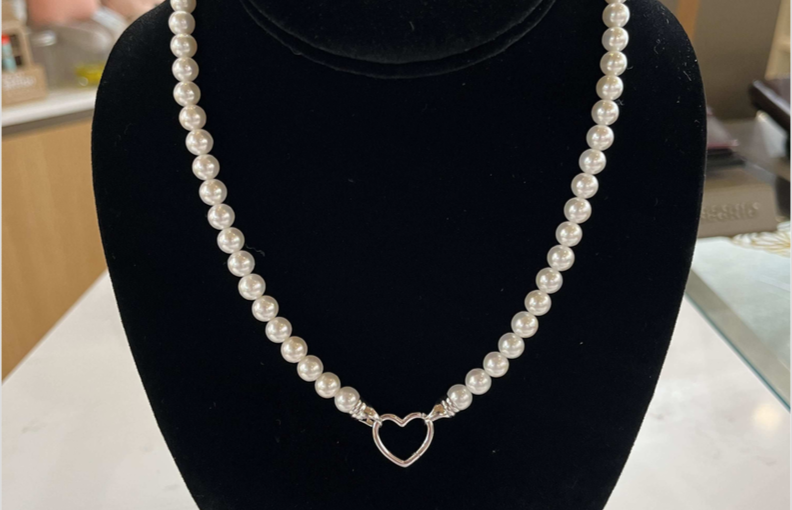 A stunning freshwater pearl and sterling silver heart necklace from Stories-By-Swissbo, or one of their gold-plated, stainless steel necklaces for something a little more contemporary.
Whether you're able to spend quality time together this Mother's Day, or looking to send a special gift of love and gratitude her way, you're sure to find something for every mom in The Shipyards District. Start by exploring, or take a look through a few of our gift recommendations below to get those good ideas flowing. We hope to see you in the neighbourhood soon, and happy Mother's Day to you and yours, from us and ours!