Every visit to Mo's General Store is like taking a step back in time to the days when your neighbourhood corner store was a catch-all for everything from basic groceries and home goods to over-the-counter remedies and personal care products. In days gone by, it wouldn't have been unusual to stop into your local General several times a week, or even more than once a day, because you were not only sure to find essential items for purchase but also a sense of community connection too.
Today, Mo's General Store continues that tradition by offering a wide array of home goods, personal care products, gift ideas and treats, while also creating a welcoming and neighbourly kind of place that supports and celebrates community in The Shipyards District. Mithra Sawyer, owner and familiar face at her store, shared a little about this special business, and how it's always looking for new ways to share that local vibe approach with her fast-growing neighbourhood.
A History Of Community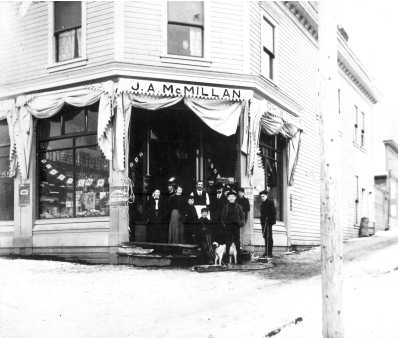 Credit: North Vancouver Museum and Archives
"I had my eye on the location for two years before we made a move," says Mithra. According to the city archives, the building was originally part of the very first commercial block in North Vancouver, and the storefront once housed McMillan Grocers in the early 1900s. There's even a photo of those early days on the wall at Mo's General Store, where "you can see the Campbell soup cans on their wall!" Since opening her doors, Mithra's heard so many stories about other businesses that may have taken up shop there over the years as well: the upstairs may have been a nightclub in the 1920s, and it was likely a bank in the 70s. When Mithra had her eye on the space, however, the most obvious use for its ideal corner location and wide windows seemed to be a corner store. "We wanted a small, local feel," she says, "and once my son was old enough that I could afford more time away from him, I looked for the spot again and it was still available."
Today, she stocks her store's shelves with a seemingly endless variety of products that range from coffee and tea gadgets, laundry needs, bar essentials, beauty products, home decor and kitchen utensils, and all kinds of great snacks and special treats you might not easily find elsewhere. You can take your pick of goodies, and they're even happy to wrap it up as a gift basket if needed, or you can also select one of their pre-wrapped, MOment boxes if there are simply too many options to choose from. With themes like "Self-care," "Movie Night," "Local Foodie," and "Happy Hour," you'll be hard-pressed to leave Mo's General Store without the perfect, thoughtful present!
Keeping It Personal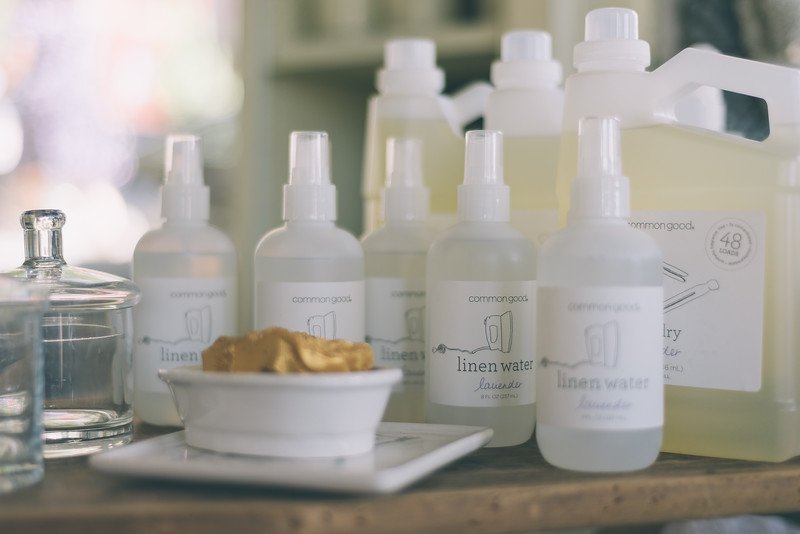 "We're super community focused," says Mithra; people stop by regularly just to say hello, or to introduce them to their new babies. In fact, Mo's General Store even started Mini Mo's, their selection of high-quality baby products, in an effort to meet the needs of new parents in the area: "upstairs is sectioned, and it used to have furniture. Then the neighbourhood started growing into a kind of startup place for families, and there was a need for it." In addition, when she first opened shop, Mithra was so flooded with interest from talented local artisans, that she decided to set aside a special section of her store for Mo's Local Artisan Marketplace, where local artists and makers can sell their crafts and wares, build their own small businesses, and retain all of the profits. "It felt so good," she says, "like what this should be." She always encourages interested artists to spend time in the store where they can get to know the place and its customers well, and she loves it when some of them turn the opportunity into a serious, business-building effort too.
When asked if there's anything the neighbourhood might be less familiar with about Mo's General Store, Mithra told us about the impressive selection of natural and mostly local-made personal care products she carries. "We have some really undiscovered products," and most of it isn't found anywhere else close by! From cleaner, more sustainably-minded beauty brands like Poceanshampoo and conditioner, or locally-made and responsibly-sourced products like Park + Fort beard oil, there are great options for every member of the family. They even offer refills on some of their personal care products, where you can bring your empty bottles back, or even one of your own containers to have refilled in-store to save a little money, and do a little good for the environment while you're at it!
Local Roots In The Shipyards District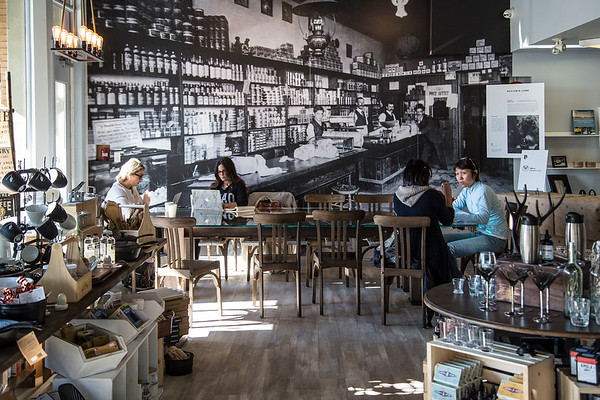 The Shipyards District is especially close to Mithra's heart. She's a third-generation North Shore resident and has been on the board of The Shipyards District Business Improvement Area for 5 years now. There are "so many amazing business owners, who are so supportive of one another" here, and she loves to see the ways her fellow owners and employees look for opportunities to help one another: "If Keith Jack Studio and Gallery across the street has a wine and cheese night, they make sure I come, and we do the same." In addition, Unity Clothing is often "one of the first ones to collaborate on anything and everything to get things done," and the BIA coordinates events like "Sip and Shop" a few times a year where local businesses are encouraged to get creative and make customers' shopping experience a little more festive.
To keep in touch with all the upcoming news at Mo's General Store, and to explore some of their unique products, be sure to find them on Instagram, or even stop by the store to say hi. You're sure to find yourself in good company (and great conversation) when you do.