Don't forget! Father's Day is on June 19, and if you're still looking for ways to show Dad how much you care, look no further than The Shipyards District. 
Here are 5 ideas for sharing the day together:
1.
Do a little beer crawling
Is Dad a brew fan? Why not map out an afternoon of local brewery visits! If you're game to try three of our favourites that also happen to be within stumbling distance of one another, start at Greenleaf Brewing in Lonsdale Quay Market where they not only serve up craft beer, but housemade kombucha and ginger ale too. Next, head up to Tap and Barrel, and enjoy lunch on their patio with views of Burrard Inlet and downtown Vancouver across the way. Did we mention their 36 BC craft beers and 16 BC wines on tap? Last, but certainly not least, walk it off on your way to sample the craft beer selects at Streetcar Brewing's tasting room (Pro tip: Check out their Instagram @streetcarbrewing to enter a Father's Day giveaway before June 18, and you could win some cool prizes for dad as well!)
2.
Keep it fine… dining
Maybe your dad is into the finer things in life. If that's the case, why not book a reservation for some of The Shipyards District's higher-end fare? Fishworks offers sustainably-sourced, local seafood with global influences, in addition to Sunday happy hour from 4-6pm where you can start the evening with a Fishworks Caesar for only $7! Seaside Provisions in the Seaside Hotel will not only wow Pops with their west coast style, fresh seafood grill, but their craft cocktails and award-winning wine list are also well-worth the trip. At Pier 7, you can enjoy an unforgettable 3-course menu for $55, while taking in sweeping views of the water on their heated patio. P.S. Both Seaside Provisions and Pier 7 also serve weekend brunch, just in case you prefer to start Father's Day on a more decadent foot.
3.
A day of art and inspiration
There are so many ways to appreciate the extensive art that BC has to offer, and The Shipyards District just happens to have several of them all within strolling distance! Wander through The Polygon Gallery exhibits to experience everything from an exploration in digital art to Ukrainian documentary photography. Then head across the street to the breathtaking sculpture, painting and jewellery of Canadian indigenous masters at The Inuit Gallery of Vancouver. Finally, if you're in more of a "choose your adventure" mood, grab a coffee at Shipyards Coffee, and head out on your own self-guided walking tour, courtesy of The Shipyards District, to discover the many public art pieces right in our own backyard!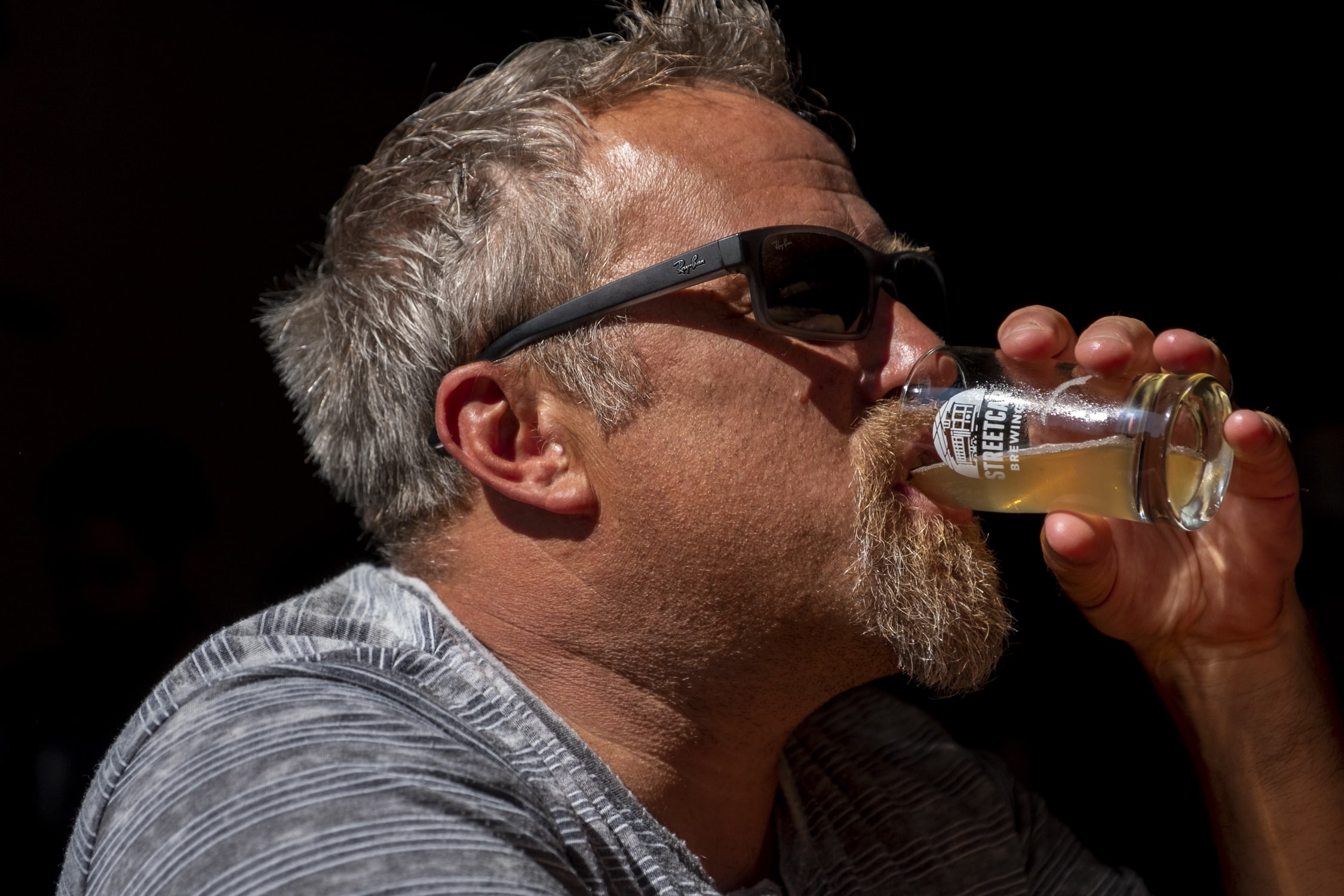 4.
Get your sweat on
What better way to show Dad you care than to sign yourselves up for a full-on sweat-a-thon!  Book a boxing, kickboxing, or jiu jitsu class at Hero Athletics for you and your hero, or kick it up a notch with a semi-private personal training session with one of their coaches. They even offer a one-week free trial for newbies, so wherever you are with your fitness goals, Hero Athletics has something for you. If you prefer a little stretch and slower-pace burn, try Modo Yoga for all kinds of basic and advanced classes, hot yoga options, and even some that include live music while you sweat! Finally, if your dad is a cycle fiend, the two of you can peddle it out at Ride Cycle where their sweet intro offer for new riders also gets you 3 classes for $30. Bonus perk: Ride Cycle just happens to be right next to Earnest Ice Cream…you know, for after.
5.
Staying breezy out in nature
Vancouver weather permitting, of course, consider a more low-key Father's Day outside where you can spend a little quality time together in the fresh air. Start by picking up a picnic lunch at Larry's Market (so many delicious vegetarian wraps, salads and bowls to choose from), or Meat at O'Neill's for you slow-roasted, meat-lovers out there. Then rent yourselves a couple of e-bikes at Reckless Shipyards, and head out along the Spirit Trail to take in the ocean breezes at your own pace. You won't regret the time you spend, and you never know what kind of wildlife you might see too!
We know you love him every day of the year, but on June 19, why not give Dad a special day he won't forget? Check out our directory for more places to eat, shop and visit in The Shipyards District, and it's sure to be a day you'll both remember.