Welcome to the neighbourhood! On December 4, 2021, the Archives of North Vancouver will open a brand-new facility for its latest addition, the Museum of North Vancouver (MONOVA, for short). It will be located in the heart of The Shipyards District at 115 West Esplanade.
Admission will be free on opening day, December 4, 2021 (with COVID-19 protocols in place).
More information can be found at monova.ca/visit
This museum was far from a haphazard pull-together of touristic exhibits. The new facility is a dream come true for museum planners and volunteers, who have spent literally decades of devotion trying to make it happen.
Here are 5 impressive facts about the new MONOVA that will make you want to visit!
1) The museum has been in discussion for over 50 years
The museum's commission has spent over 50 years discussing and researching North Vancouver history, coordinating with community members and Indigenous leaders, fundraising and trying to find a permanent home for its large collection.
Formerly, the museum was located at Presentation House on West 4th Street but was officially closed in 2018. By 2020, a new, city-owned, 16,000 sq. ft. community space was being developed in The Shipyards District, which was a fit for the new museum.
This museum won't replace the Archives of North Vancouver at 3203 Institute Road, in Lynn Valley. MONOVA will operate under the organization of the Archives of North Vancouver but at its new location.

2) The museum will host over 9,000 artifacts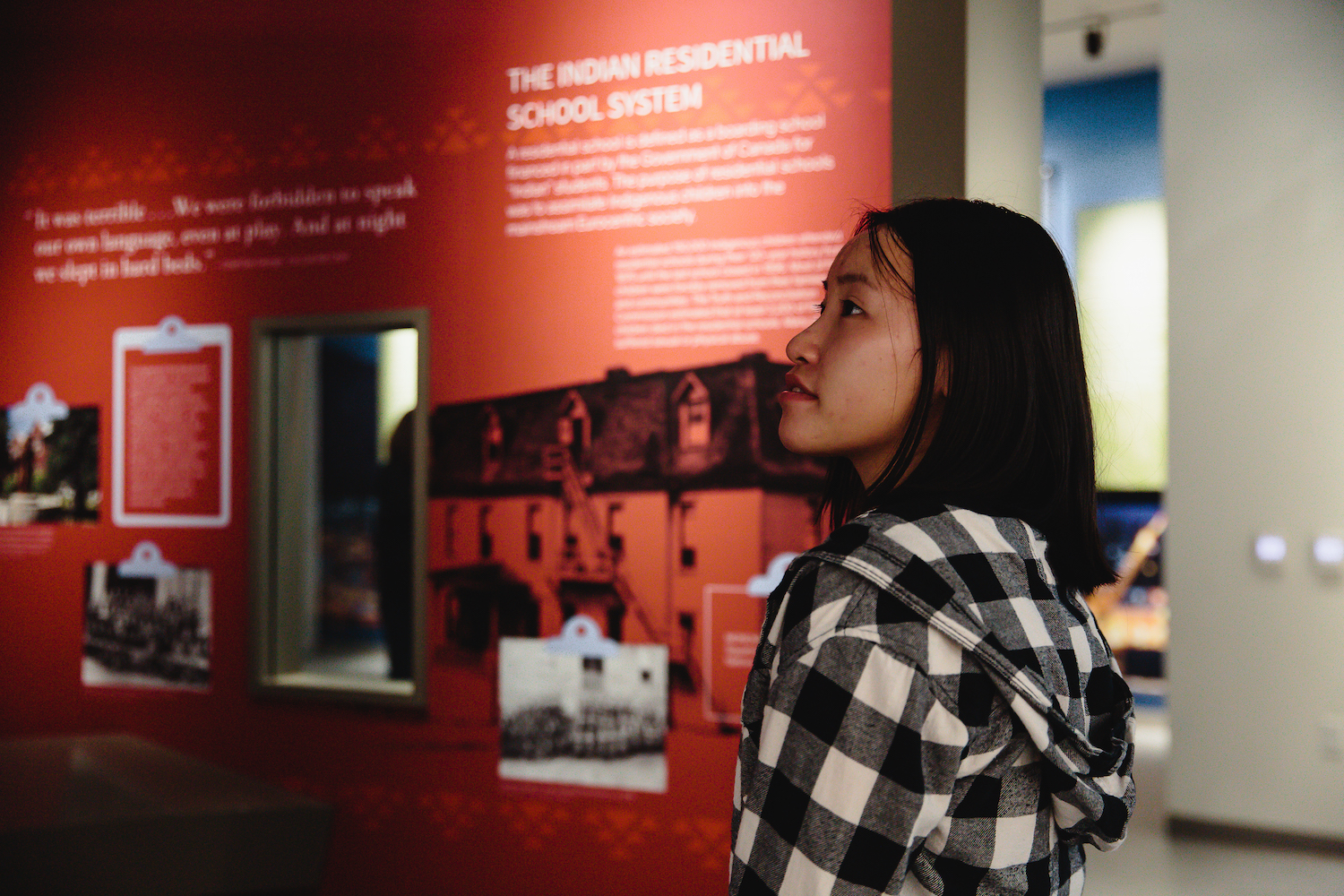 Yes, you read that right – 9,000 artifacts!
While there will be rotating exhibits, the permanent exhibits will include:
A refurbished, early 20th Century streetcar

A new cedar carving of Sch'ich'iyuy (The Two Sisters) by Skwxwú7mesh (Squamish) carver Wade Baker

An Indigenous Welcome Circle with Sḵwxwú7mesh ̱ and Səlílwətaɬ ̓ (Tsleil-Waututh) Nations artifacts

A section dedicated to Residential School survivors and their families

Touched by Nature, including the Amazing Animals display (tertiary fun fact: children can find fur, footprints and animal poop in this exhibit!)

The changing face of outdoor recreation

Connections: Where cultures collide

Sports: past and present, including Olympic athletes

Women in Wartime

History of shipbuilding on the North Shore

History of North Vancouver's waterfront

Innovative industries that took shape in North Vancouver
And more!
Parts of the museum will also feature live, actor-interpreters to take you back in time while explaining what life was like 'back in the day.'
There are also online exhibits and teacher resources available on the museum's website: https://monova.ca/education/
3) Multiple, child-friendly exhibits and activities will take place at the museum
The museum will be the perfect place for family-friendly outings or educational field trips. Children will be able to play with toys like neighbourhood figurines, foods, a ship loader and a container 'X-ray' machine.
There will also be live geological science demonstrations, story sessions with books, songs and artifacts and…wait for it: animal poop to find!
Not to mention, children can climb onto that cool streetcar!
For children with Autism Spectrum Disorder or neurological differences, the museum will open one hour early once a month for sensory-friendly mornings. Special activities will also be available for children who require a calm atmosphere to explore the museum.
4) Community members will be able to rent 2,000 sq. ft. of venue space for their events at the museum
Imagine hosting a wedding in a museum! You may be able to do just that, with the 2,000 sq. ft. of rentable venue space MONOVA has in the works. 
Centrally located near Lonsdale Quay, The Polygon Gallery and SeaBus Terminal, the scenery and vibrancy of the location will be all but boring for business events, community gatherings, celebrations and more. You'll have an old Streetcar to show your guests, and an outdoor courtyard, in a brand-new facility.
Plus, the Shipyards District can also offer plenty of hotel, parking and transit options for your guests.
5) $7.6 million was invested into the museum, including $1.5 million from donors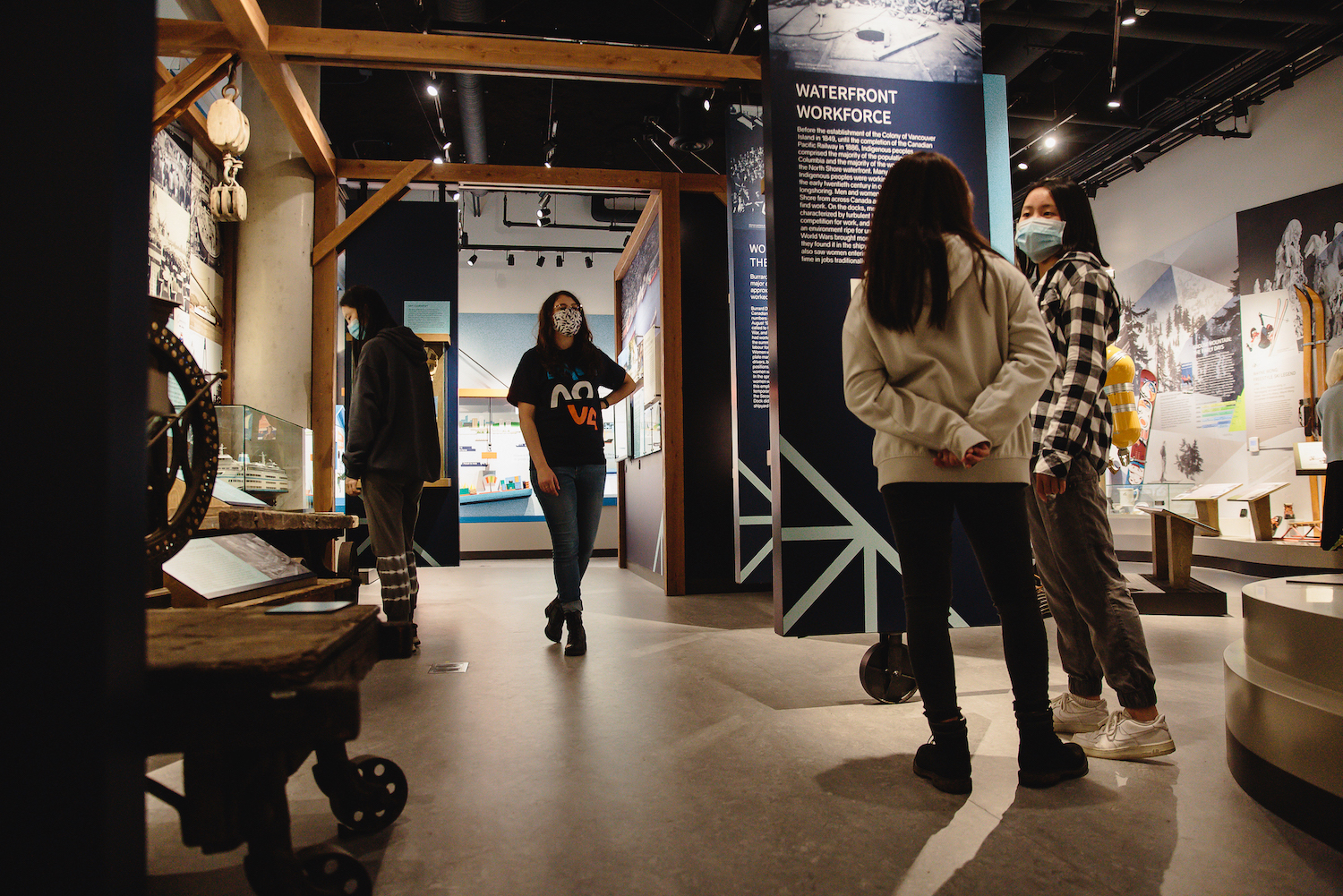 While the City of North Vancouver, Province of British Columbia and Government of Canada offered up 6.1 million to the museum, community members and businesses raised $1.5 million towards this project, equalling $7.6 million in total investments.
Funding has allowed for the creation of a professional, interactive museum that is meant to engage visitors, instead of simply asking them to 'read and observe.'
The investment will also serve as an attraction to tourists and visitors from outside the community while preserving the history, knowledge and culture of local residents.
To keep its doors open for all, the museum will continue fundraising, while earning revenue from admissions, space rentals, the gift shop and other operations. However, much of its required funding will continue to come from the City of North Vancouver and the BC Arts Council.
Bring your friends and family to enjoy a day exploring North Vancouver 'roots'!
Whether you're a long-time resident of North Vancouver, a newcomer or a visitor, the Museum of North Vancouver will be a fun and engaging way to learn about the city's past, and how it shapes our present and future.
Go with friends and family, and see what's in store! Children will have something entertaining to do with all the toys and activities, while adults and teens can enjoy the mature exhibits.
Afterwards, you can take a walk through Lonsdale Quay, grab a bite to eat, or take a Sea Bus trip to Downtown Vancouver. Make a day of it!
Admission will be free on opening day, December 4, 2021 (with COVID-19 protocols in place).
More information can be found at monova.ca/visit