It's almost here! The anticipated Shipyards Festival is this Saturday, September 25th. So, we are rounding up our most frequently asked questions to ensure you are all ready to enjoy the fun.
How much is it?
The festival is totally FREE for the public to enjoy! You don't need a ticket, just show up and partake in the festivities.
What is the lineup?
We have some really fantastic live acts this year including The Zolas, Bedouin Soundclash, Astrocolor and more! See the full lineup and schedule HERE.
Will there be food and drinks?
Yes, there will be a selection of food trucks offering delicious cuisine options, as well as a Beer Garden with beers from some of North Vancouver's favourite breweries including Wildeye, North Point and more!
What vendors will be there?
There will be a great selection of artisan and food vendors including Marhaba Food Truck, Westlynn Bakery, Perching Clay Art, Lost at Sea and more!
Do I need a vaccine passport and to wear a mask?
Shipyards Festival is largely an outdoor festival, no vaccine cards are required with one exception, inside The Pipe Shop Family Zone space will require vaccine cards and masks.
Where do I park?
There is limited on-site parking, but there is street pay parking and two parkades in the business areas surrounding Lonsdale Avenue if you must drive. Allow yourself ample time to find parking. DO NOT PARK IN RESIDENTIAL PERMIT AREAS – this parking is by resident decal only, and unauthorized vehicles will be ticketed and/or towed. Please be kind to our North Vancouver neighbours. Consider sharing your ride with others or using Evo.
Ride your bike to the event and look for the Red Method Cycling tent by Larry's Market and they will hold your bike for FREE during the event. Providing safe bicycle parking-valet style!
Is the Festival kid-friendly?
Yes, there will be a Seaspan Family Zone that kids will love in The Pipeshop with Ginalina, Robin Reddy Show and trained human Matt Henry. Plus, there will be face painting, balloon arts and crafts!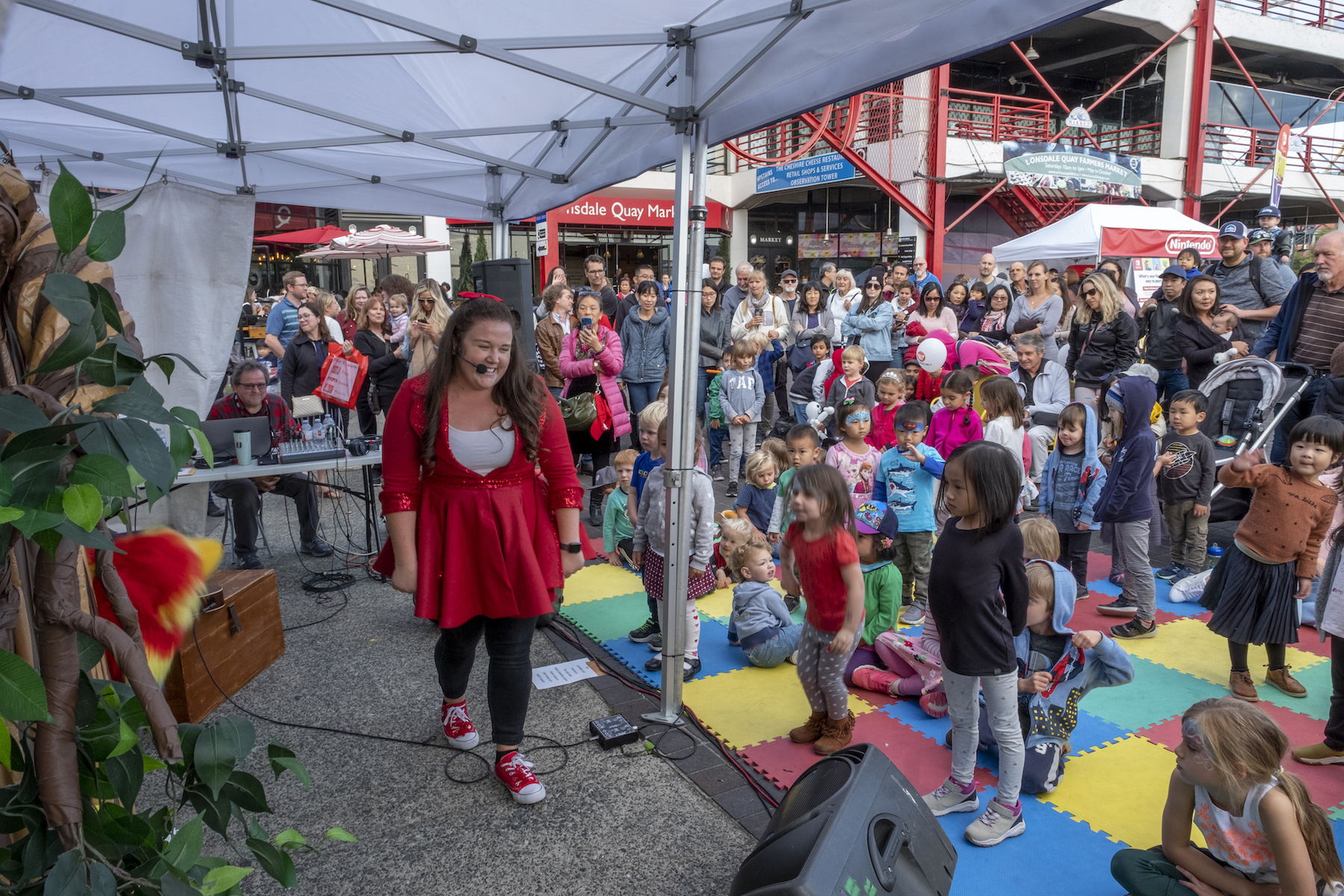 Is the Festival pet-friendly?
We ask that pets are left at home as it's a busy environment and not ideal for animals.
Do you have a map of the area?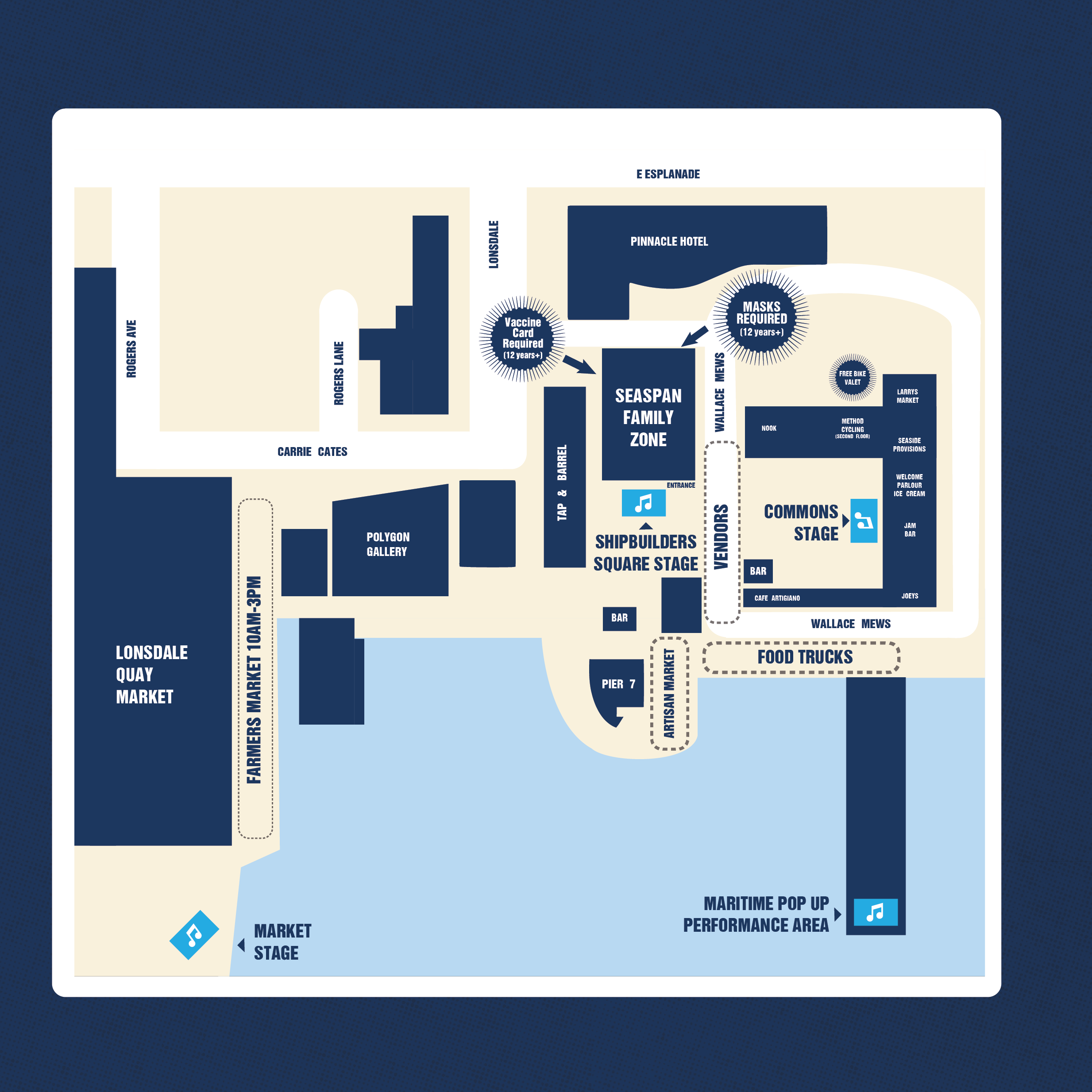 Check out more information about The Shipyards Festival on their website or on our social media. Hope to see you there!