Looking for a fun and strenuous-free way to tour The Shipyards District this summer? There is a quick yet scenic option to make your way to all the best spots, and it's via bike! The Shipyards District is home to some of Vancouver's best shops, restaurants and bike-friendly terrain a neighbourhood can offer. So, hop on two wheels and ride to parks and wide-open spaces where you can park your bike and enjoy a picnic with a view from one of the many options at the Foot of Lonsdale!
Pack a Picnic Lunch
Larry's Market offers vegan and vegetarian options that are great for on-the-go. From sandwiches to fresh packable salads, fruits and vegetables, there are even delicious drinks for a hot day. Shipyards Coffee (located next to the Lonsdale Quay Market) is known for its epic croissants—a perfect brunch favourite and easy to take on the road. For the health conscious, Wela Health Bar also offers a fantastic salad bar where you can create custom or prepared bowls with wholesome ingredients. Their superfood ingredients are sure to give you energy for your day on the road!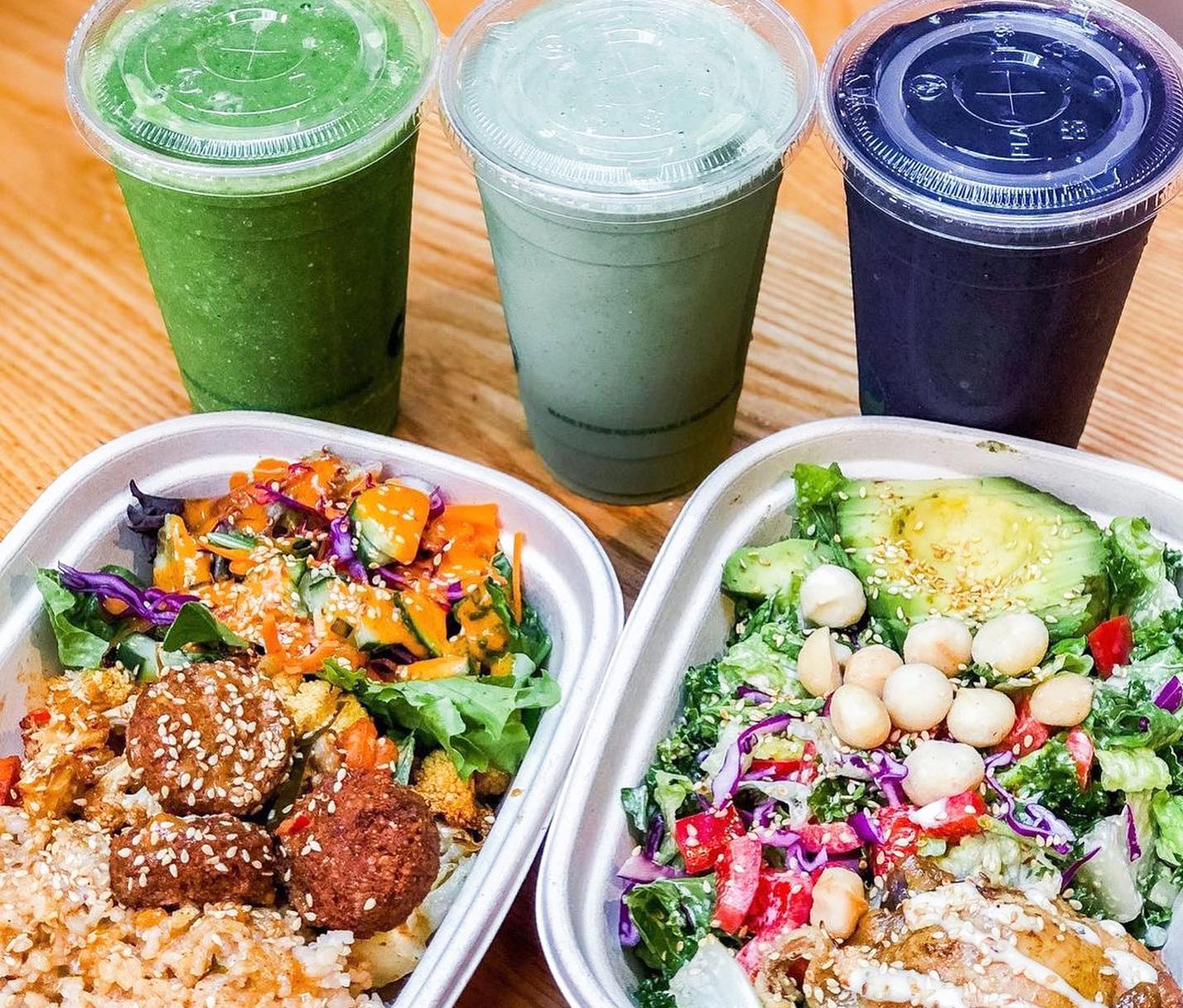 Rentals and Park Routes
In the heart of The Shipyards, you can rent a bike at Reckless Bikes for yourself or your whole family. From charming city bicycles to hybrids that offer a comfortable ride, this rental shop has it all. Plus, you can step out the door and directly onto the North Shore Spirit Trail. The trail takes you along Esplanade and into Moodyville Park, or head the other way along the waterfront to Ambleside in West Vancouver The route is very easy, flat and family-friendly as it's on a separated bike path. There are lots of places along the trail to stop and enjoy a picnic such as Ambleside Beach, Waterfront Park, and Kings Mill Walk Park.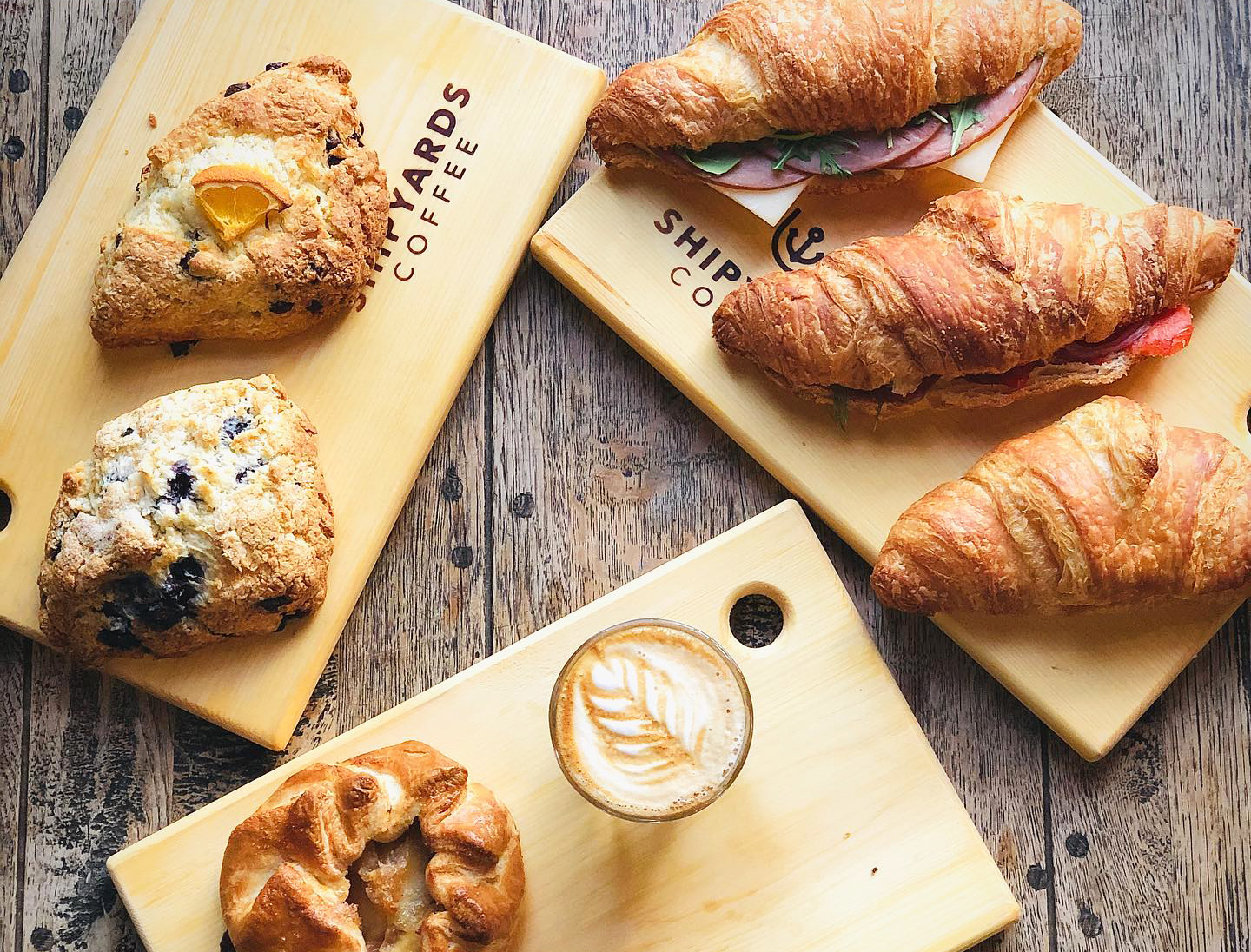 Easy Uphill Biking
Another option is to rent one of the new Lime E-Bikes and make your way up Lonsdale Avenue. The pilot program launched this month and offers 200 bikes at various locations around North Vancouver including The Shipyards District. You can pick up a bike rental at one location and leave it at the next only paying for the time used. Download the Lime Bike app to find a rental pick-up spot! Once you've got your e-bike you can grab lunch at Meat at O'Neills to take to city park or check out the new hotspot Cream Pony—where you can stop for doughnuts and fried chicken sandwiches. For more dining options, check out our directory map.
As you make your way up Lonsdale Ave, The Green Necklace Trail is a wonderful way to hit three beautiful parks in one ride. This 7.5 km scenic ride includes pristine greenways, winding paths through tree-lined city streets and lovely park pit-stops. If you are looking for a bike-friendly spot to enjoy a waterfront view, Waterfront Park is also a short distance away from the bike rental spots and provides epic views of the ocean and downtown Vancouver. This is also the perfect place to catch a Shipyards District sunset. 
Hub Cycling's #BiketoShopWeek
To enjoy more biking adventures, save the date for August 7-20th as this is #BiketoShopWeek in Vancouver! Get awesome deals when you bike around to local businesses, there are so many exciting things going on:
Stop at a HUB for complimentary snacks from Smart Sweets, Three Farmers and Gnusanté

Get FREE cycling resources

Register your bike with Project 529

Enter a giveaway for branded sunglasses

You could win one of 2x $50 gift cards to

Green Leaf Brewing Company

and 2x $50 gift cards to

Streetcar Brewing
The Shipyards District businesses will also have really great deals! Get delicious FREE baklava at Jamjar Canteen, free ebike demo & test rides at Reckless Shipyards (plus you could win an awesome raffle prize). Check out the full schedule here.