As wonderful as travelling the world is, there's something to be said for playing tourist within your own region. Sometimes you just need to get out of the house and recharge—a Vancouver staycation is a perfect opportunity to do that! It's also a great way to try new activities and do something adventurous. Disconnect from the devices, slow down and unwind for 24 hours during a Shipyards District "holistay". 

Morning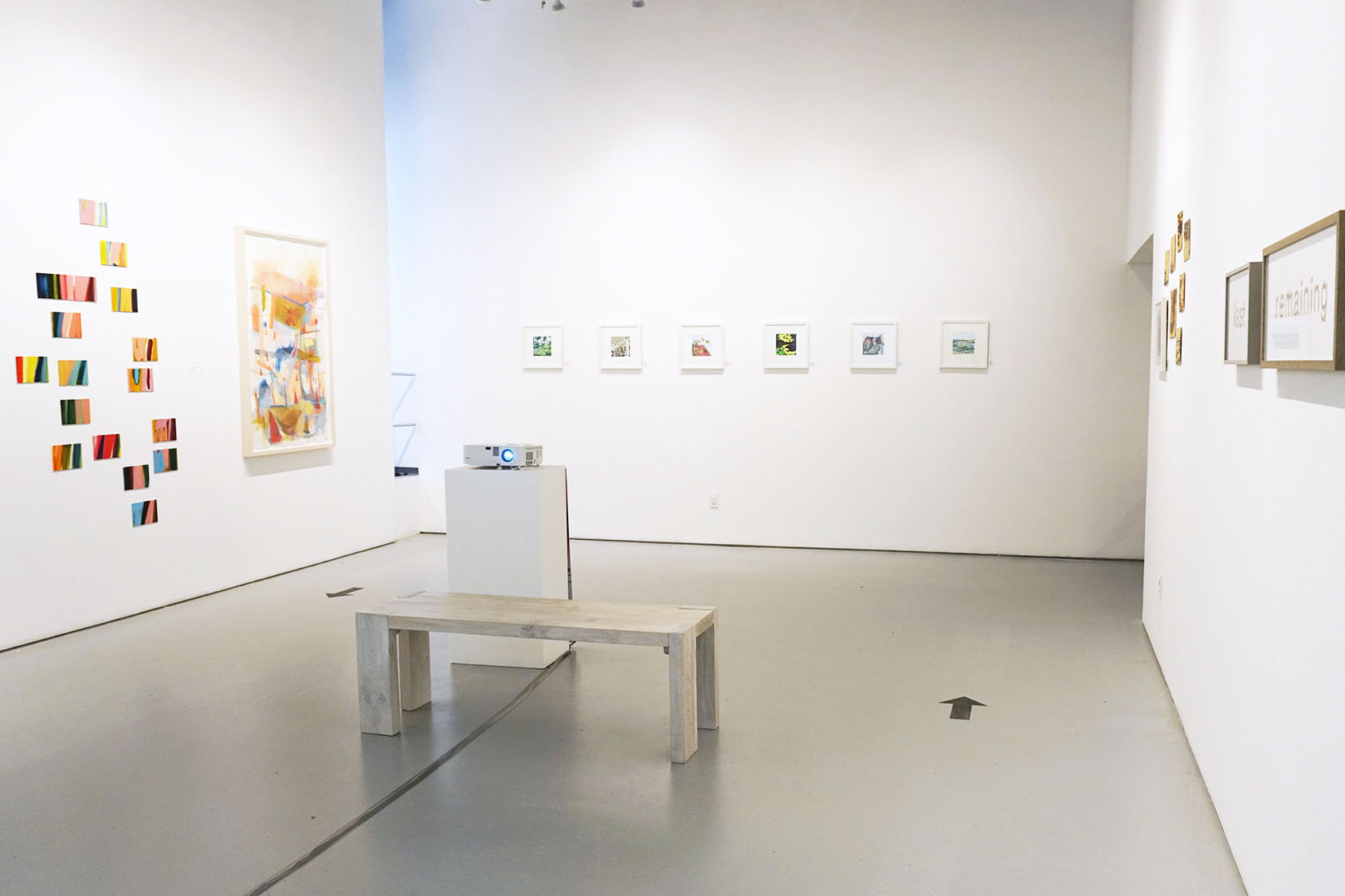 For brunch, we recommend a stop at Winston Cafe. A newer addition to the neighbourhood, this charming coffee and breakfast spot has an espresso bar, signature avo toast and epic pulled pork bennies. 
The Shipyards District over the past few years has become a hub for arts and culture—with world-class galleries popping up offering incredible exhibits. Start your morning at the corner of Lonsdale & 4th where North Van Art's Cityscape Community  Artspace has diverse exhibitions that reflect the soul of the community. There are always interesting shows to see at the Presentation House Theatre. There's always something fun to check out!
If art isn't your thing why not shop 'til you drop! Steps from the Seabus is the charming Lonsdale Quay Market where you can pick up clothes and gifts. As you continue up Lonsdale Avenue, you'll find boutiques and specialty shops that are unique to the area. Browse popular women's summer fashions at Unity Clothing, Colette's Frocks and Cuervo Boutique. Big Pete's Collectibles will take you on a trip down memory lane with an incredible collection of vintage comic books and action figures.

Afternoon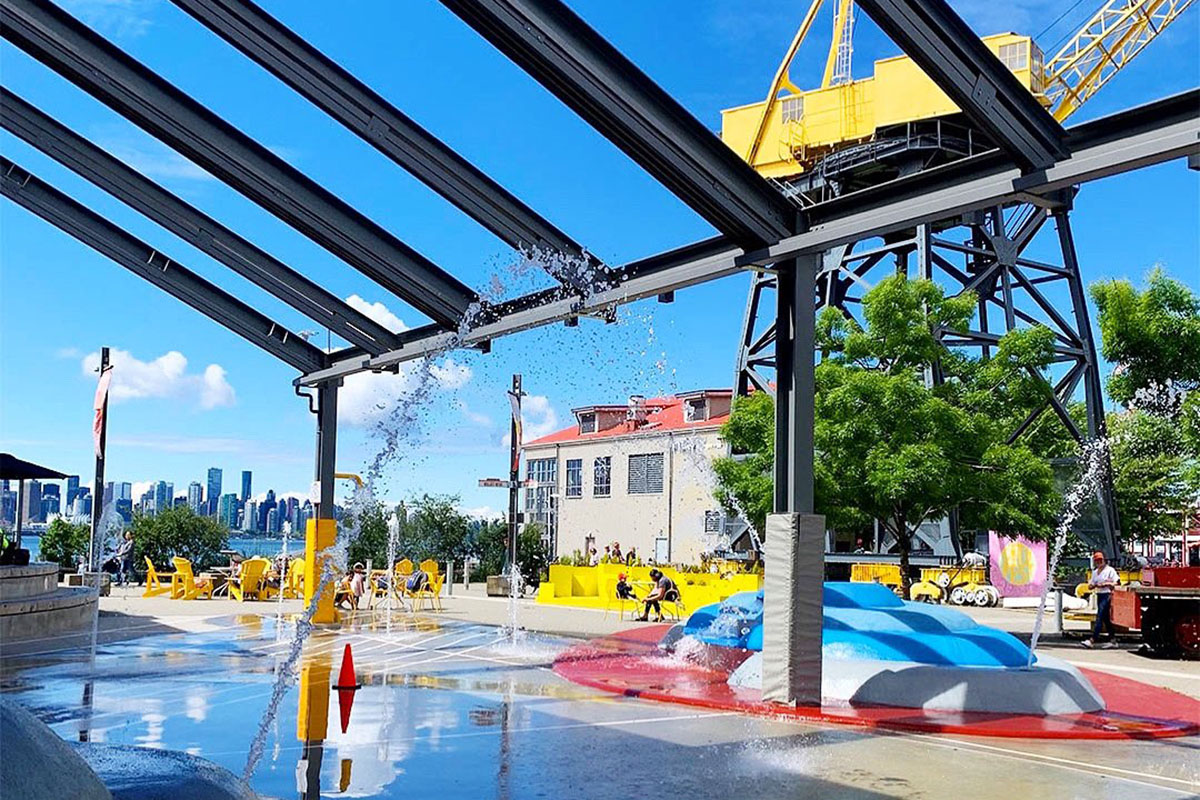 Located in Shipyard Commons, the Splash Park has become a seasonal spot for families to cool off on a hot summer afternoon. The splash pad is complete with natural boulders, sprayers, loads of water features, and the location also has stunning ocean views for the parents. 
The Shipyards District is also part of the North Shore Spirit Trail, where you can bike all the way from the Lonsdale Quay to Deep Cove or Mosquito Creek. There are centrally-located bike-rental establishments such as Reckless Bikes, where you can rent e-bikes to ride with the family for a fun day in the sun.
If you're looking for a delicious lunch spot, Raglans Bistro is a must-stop, especially on a sunny day. Their Lower Lonsdale location has all the tiki room summer vibes with tropical drinks, comfort food and a centrally located patio.

Evening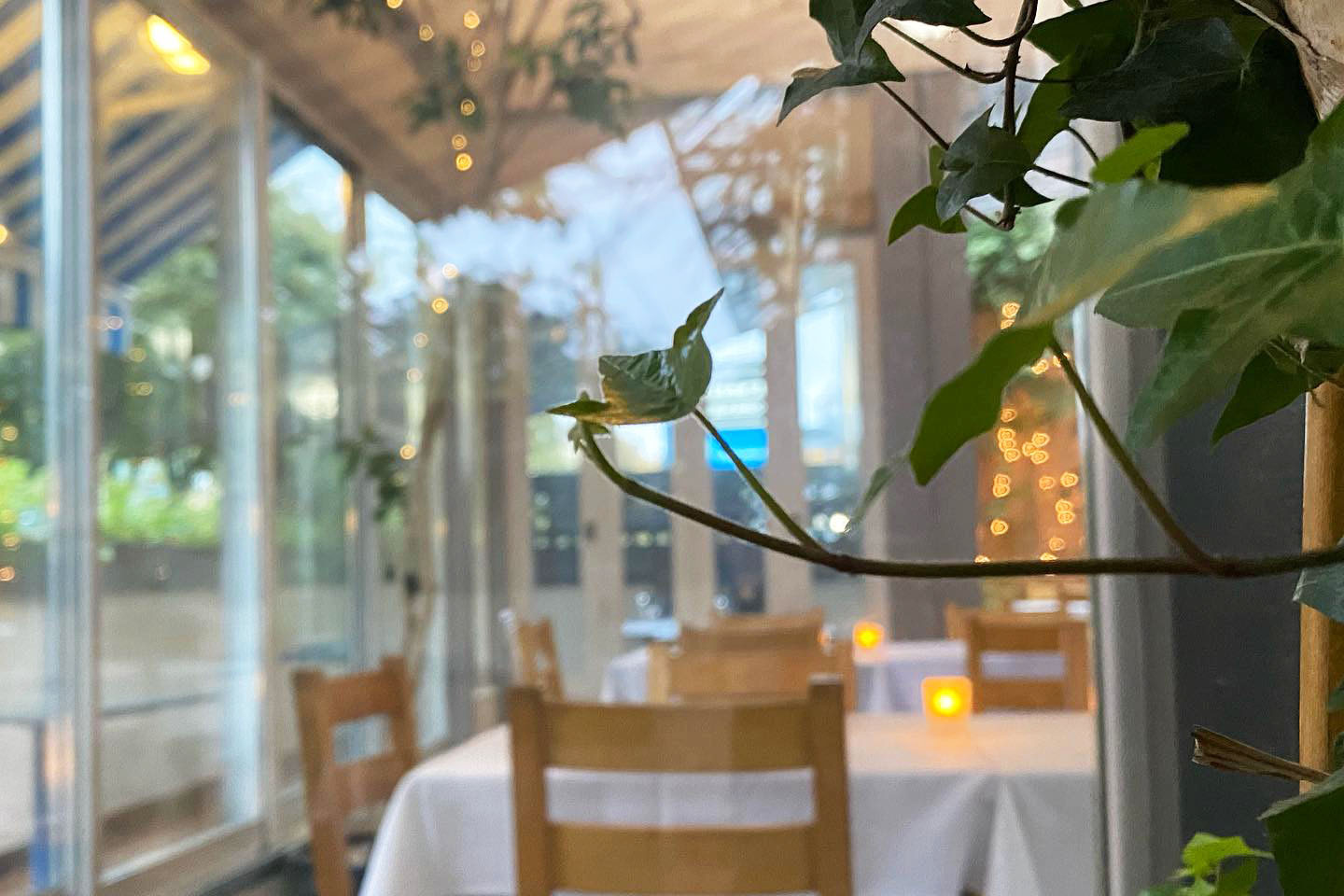 We all have our neighbourhood favourite restaurants that we fall into dining at on a regular rotation. The beauty of a Vancouver staycation though is that you will get a chance to find new cuisine within your own province you may not have otherwise tried. 
Experience a true taste of Greece with dinner at Mythos Taverna. They've transformed the building into a Mediterranean oasis within The Shipyards District. Dine under the patio lights and savour house specialties such as lamb, moussaka and calamari. Transport to a tropical Greek island with every bite as authentic flavours await!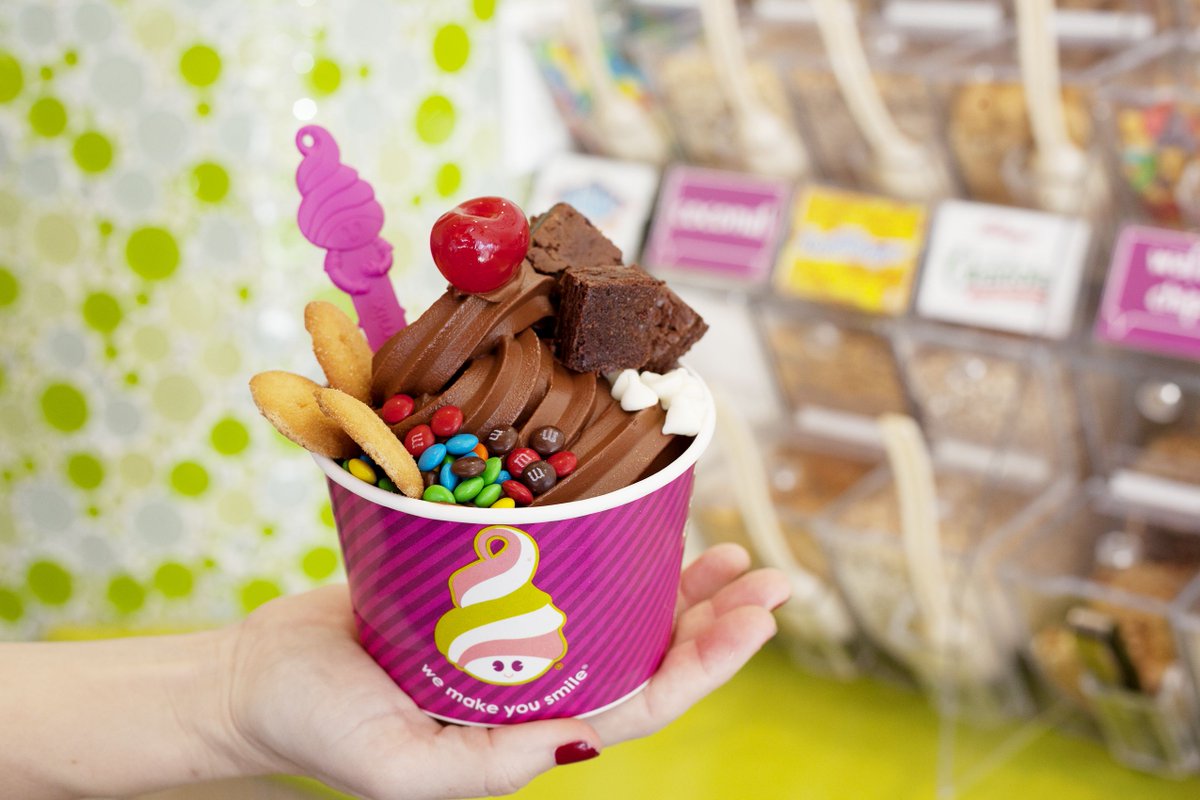 Finish your meal with something sweet at Menchies! This place is the ultimate frozen yogurt bar. Choose your toppings, with everything from sprinkles to gummy bears and all the sweet treats in between! Welcome Parlour is also a local favourite and a classic-style ice cream shop the whole family will love!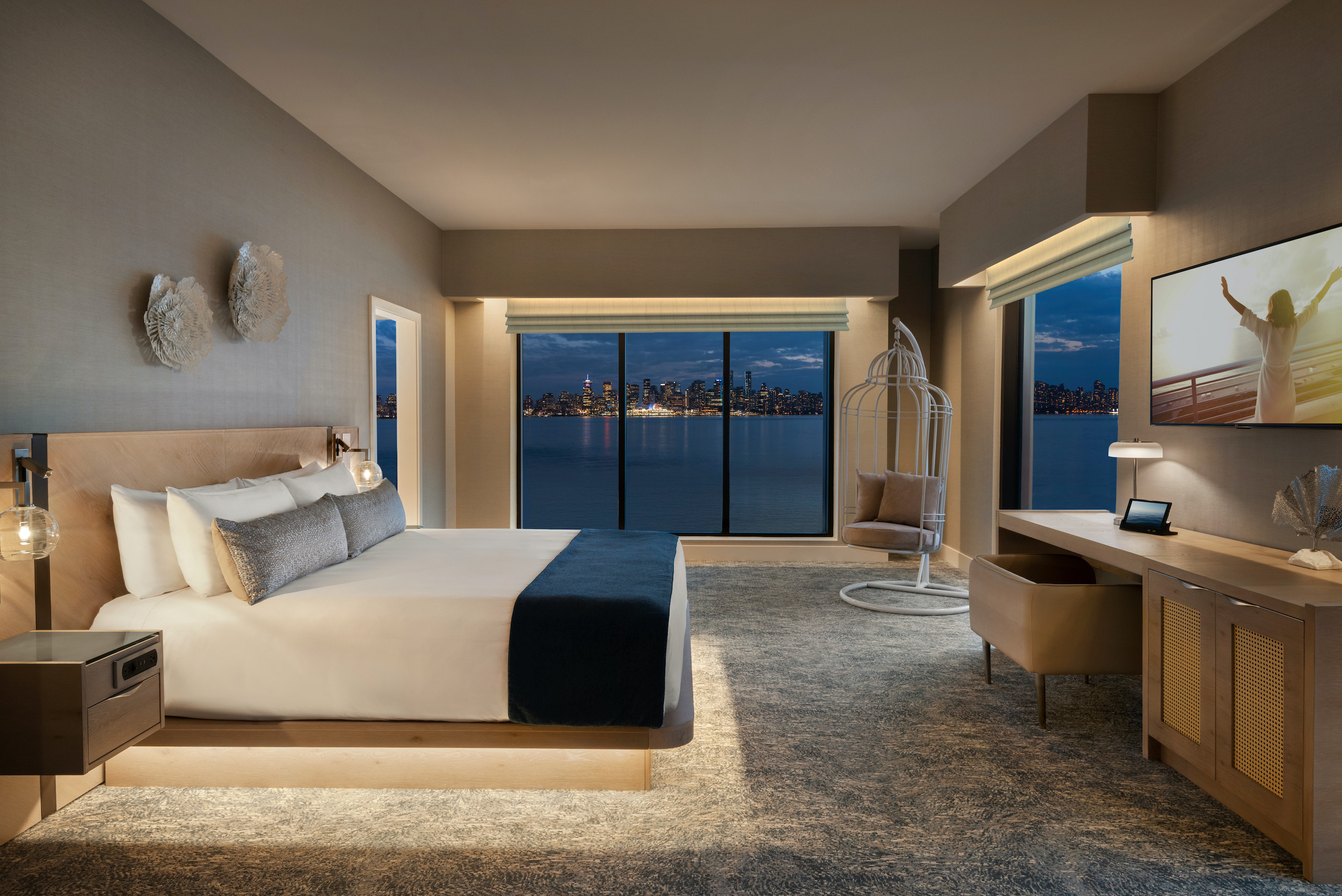 Getting a room with a view is not difficult in The Shipyards District with THREE beautiful hotels to choose from! The Lonsdale Quay Hotel, Pinnacle Hotel at the Pier, and the Seaside Hotel are the best spots in Vancouver to see a stunning sunset and experience cityscape vistas right from your hotel balcony. Check out the local hotels to find one you love so you can make the most of your 24-hour trip!
If you are coming from Lower Mainland, skip the lineups of the bridge traffic and opt for a scenic Seabus ride! Save on parking and gas by taking the Skytrain and then walking onto this harbour ferry. It's just a 12-minute crossing and time passes quickly due to the stunning views of the Burrard Inlet! Once you've arrived, you are within walking distance of everything The Shipyards District has to offer.
Now more than ever is the time to get outside and support local businesses. Click here to follow us on Instagram for updates on upcoming events and staycation ideas