Calling all film and television buffs! Did you know that The Shipyards District has made regular starring appearances in several of your favourite TV shows and movies? Its sweeping ocean views, iconic docks, and historic shipbuilding history make this neighbourhood of Hollywood North a star, but that's not the only reason productions love to shoot here. Our local businesses are known for their welcoming and collaborative spirit, which is a kind of support that's incredibly important on any film set. Next time you sit down for a good binge watch or movie night, here are just a few of the many exciting projects that have recently filmed in The Shipyards District:
This long standing ABC series shot a portion of season 5 along the 100 block of Lonsdale Ave, despite some unexpectedly heavy February snow. Luckily, the writers were on set to make last-minute tweaks to the script, since the episode was supposed to take place in Boston in the spring!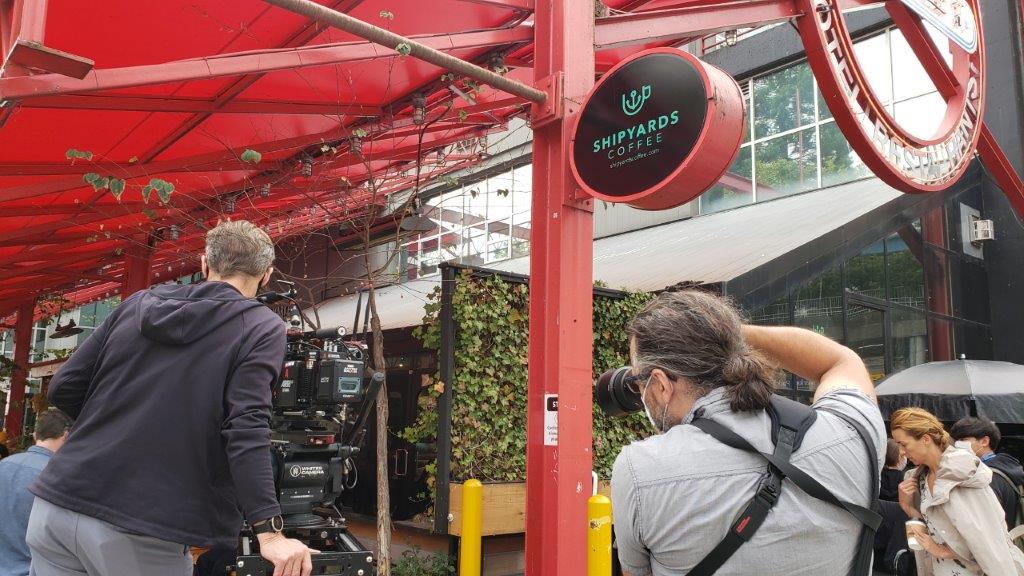 The Shipyards District is often "in character" as other iconic cities for film productions (The Lonsdale Quay Market once served as Seattle's Pike Place Market for AMC's "The Killing," for example). In this beloved series about reluctant family members learning to work together in a law firm, however, our neighbourhood proudly stars as herself. 
The supernatural detective adventures of an amateur sleuth and her friends has had film locations in more than one area of The Shipyards District. In fact, that house that stands in as Nancy's house in the show is actually a heritage home built in 1911, and located right here in North Vancouver!
When this beautifully evocative film for Apple TV came to shoot in Lonsdale Quay Market, its stars and crew enjoyed nightly stays in The Seaside Hotel, Pinnacle Hotel, and Lonsdale Quay Hotel. In turn our locals enjoyed daily sightings of Glenn Close, Mahershala Ali, and Awkwafina too!
In addition to filming scenes for the season 8 finale in The Shipyards Commons, crews were also happy to grab some great B-roll footage of The Shipyards Night Market the night before.
Created by Mike Flannagan (his latest series, "The Fall Of The House Of Usher," was also filmed in the greater Vancouver area), "The Midnight Club" shows off East 1st and the 100 block of The Shipyards District, and is a great pick for spooky season lovers.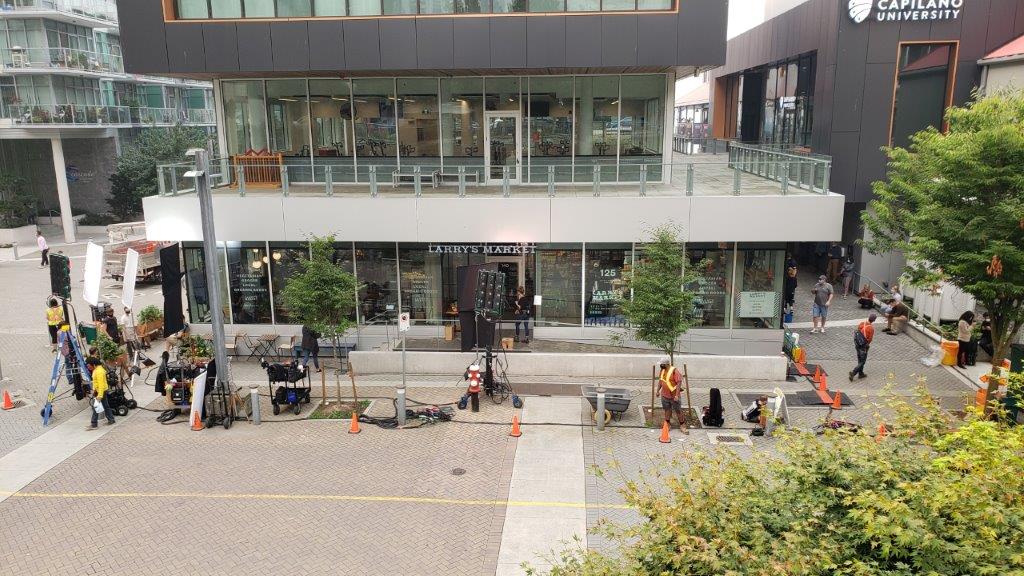 Vancouver's many versatile exteriors make it an ideal stand-in for a wide variety of film styles, and time periods; perhaps you already know that the city was so instrumental in establishing the signature look and feel of The X-Files, that the show returned to film its reboot in 2015. For "The Night Agent," Netflix made good use of locations in The Shipyards District to illustrate their political thriller set in Washington D.C.
With incredible song and dance numbers, this delightful musical series filmed scenes in The Polygon Gallery, Lonsdale Quay Market, and Unity Clothing, Inc. Look closely, and you may also recognize Wallace Mews, and perhaps a certain Megabench. 
DC in The District:
Ever wonder if DC's most notable superheroes and notorious villains would fit in on the streets of The Shipyards District? Wonder no more, because in the last three years alone, each of the following comic book legends and supernatural phenoms have filmed on location right here in our own backyard:
The Shipyards District area has such a rich filming history, and with a keen eye for detail and a little sleuthing, you could easily spend days pointing out the street corners, storefronts, and alleyways where that final chase, first big date, or epic fight scene was once captured on camera.
The City of North Vancouver also works hard to make The Shipyards District an excellent place to film, so if you're a production company interested in filming here, you can find all the information you need here. If you're a local owner hoping to list your home or business as a film location, simply register for free at Creative BC, and get ready for your closeup!