Welcome to another riveting installment of our blog series! This time, we had the pleasure of sitting down with Tammy Siu, the dynamic Co-Owner of Catch 122, a recently relocated restaurant that's already making waves in our vibrant neighbourhood.
The road to opening a restaurant for the first time is often a winding and uncertain one. From the initial concept and menu formulation, to acquiring a space, securing permits, and finally opening your doors in hopes that loyal customers will find and love you, it's certainly a process that can take some time. For Tammy Siu, co-owner of Catch 122, the journey that finally brought her beloved Vancouver brunch spot to its new home in The Shipyards District has been particularly nuanced. In an industry where timing is everything, Catch 122 is making the most of their latest opportunity for growth. We checked in with Tammy to hear how it all began: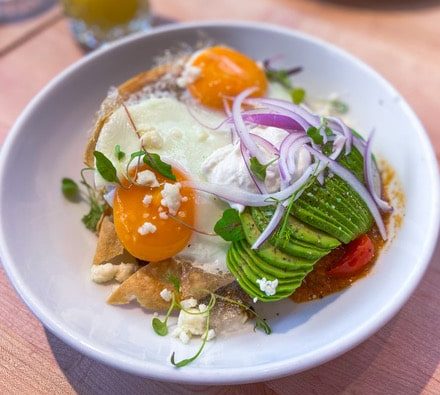 An Unusual Start, And A Brilliant Idea
Originally a software developer by trade, Tammy hadn't imagined a future in restaurants: "I'd just had my first child," she says, "and I wanted to start something new… my own business." Her initial idea, however, was more food service-adjacent than full-blown restaurant. She explains how at the time, she "hardly cooked at home, was always working, and it was hard to go grocery shopping." Seeing an opportunity, she came up with the idea for In<dishspensable, a meal prep service where she and a professional chef would devise a rotating repertoire of recipes, and handle all the shopping, portioning, and prepping. Even though customers could simply pick up their restaurant-grade meals from a rented storefront and take them home to cook, services like Blue Apron and Hello Fresh were not common then, and Tammy found herself having to explain their unique concept often. "We had regulars," she says, "and we also offered lunch at the time in their Kits location," but eventually, people started asking whether they could just do all the cooking for them too!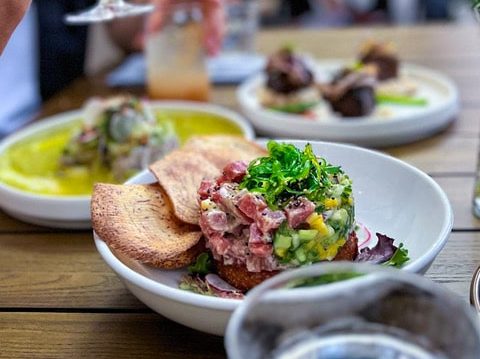 Catch 122 Is Born
While the meal prep business was an insightful learning experience, and Tammy feels proud to have gotten to help so many people learn about cooking, try new flavours, and save on food waste, she soon felt the urge to let her new passion evolve into a full service restaurant. What started as Catch 122 in Gastown quickly became a favourite locals' spot for brunch in particular, and Tammy and her team felt grateful for the warm response they received from their patrons. They had painstakingly undertook all of the space's design, renovation, and decor themselves, and that labour of love contributed to nearly ten years of steady business, and so many delighted customers.
This past year, Catch 122 made yet another big leap when Tammy and her husband decided to move their family-owned operation to North Vancouver, and into a neighbourhood they've loved for a long time, The Shipyards District. "We lived in North Van, and whenever our family would go out, this is where we went. Eventually, the space came up, and we were thrilled," she says.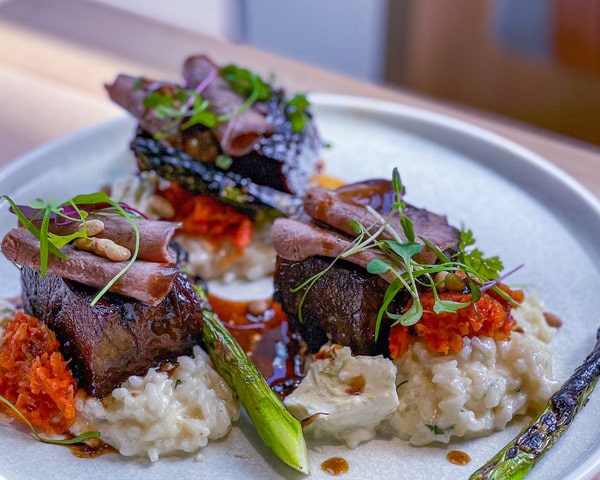 Moving Forward And Celebrating Community
When we asked how things have been going since their arrival in the new hood, Tammy couldn't be more pleased: "We really like this area, we get to have a patio, and have expanded quite a bit!" In addition to their extensive pastry and brunch menus, they're now offering dinner Thursday through Saturday nights, happy hour, and will soon have High Tea on Sundays too! Meeting and engaging with a whole new community of guests has also inspired them to get even more creative: "Our kitchen is always experimenting with new flavours, we make everything in-house, and we can do more with seafood." They even have a piano in the dining room, and have asked a local pianist to play improvised music "to the vibe of the room" every Friday evening in September.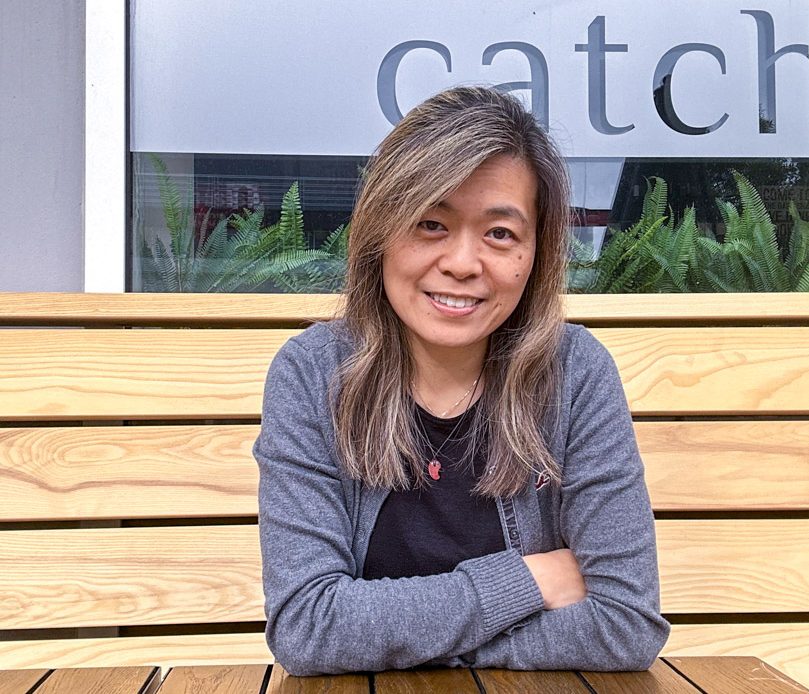 When asked to recommend some of her personal menu favourites, Tammy calls out the steak and eggs, or authentic Mexico City-style huevos rancheros for
brunch
, the pork belly and tuna taco for
happy hour
, and the duck breast for
dinner
. She also notes the camaraderie she and her team feels among their new neighbour
businesses in The Shipyards District
: "
Earnest Ice Cream
is always one of everyone's favourites, we ordered from
Green Leaf Sushi
for our staff party, and we're always ordering from
Pronto Nicli Pizza
in The Quay Market." They're also hoping to collaborate with
Heritage, once they're up and running
too. Heritage, in fact, has even borrowed the oven at Catch 122 recently for their catering, since their own opening was delayed. "We know what that's like, and are happy to help," Tammy says, especially because she happens to love their dumplings!
While her days of sitting in front of a computer all day are gone, Tammy loves getting to spend her time getting to know her customers, and meeting their families. She also takes pride in the members of her talented team, and the diverse backgrounds they come from: "It's such a different way to work than I was doing before," she says, "I love it."
Be sure to check out their website for up-to-date service hours and reservations. You can also follow them on Instagramto keep on top of the new pastry and drinks offerings as they're rolled out!