(L-R) Mayor Linda Buchanan, Husband Thomas Arn, and Diana Arn at the  Grand Opening of the store in 2022.
For 25 years, Diana has shared the impressive stories of the real people behind the lifestyle products she sells and, it turns out, her own journey is equally compelling. 
After displaying an incredible talent at a young age, Diana quit school at 16 to pursue an Olympic dream which came true when she competed in ski racing at the 1984 Olympics in Sarajevo, Yugoslavia. Her focus and determination, which she still channels today, earned her the ranking of fourth in the world among many other championship titles. 
By the time Diana was 13, she was spending most of her time in Europe, a part of the world that has shaped and influenced her in every way. After the Olympics she stayed in Europe to ski and, by 1985, met her Swiss-born husband Thomas in Sicily. Diana says, "it was love at first sight." They lived in Switzerland for many years until settling in Alberta, where Diana earned her bachelor's degree in Management International Business and Accounting at The University of Lethbridge. Never wanting to sit still or stop learning, Diana recently completed an Executive MBA through the Ivey Business School at Western University.
Eventually, Diana and Thomas settled on Vancouver's North Shore where they have raised their now university-aged daughter, Sierra Rose, whose name means "jagged rocky mountains." Sierra's name was carefully chosen as they consider themselves "mountain people" because they are drawn to mountainous regions and have a love of skiing, cycling, and hiking.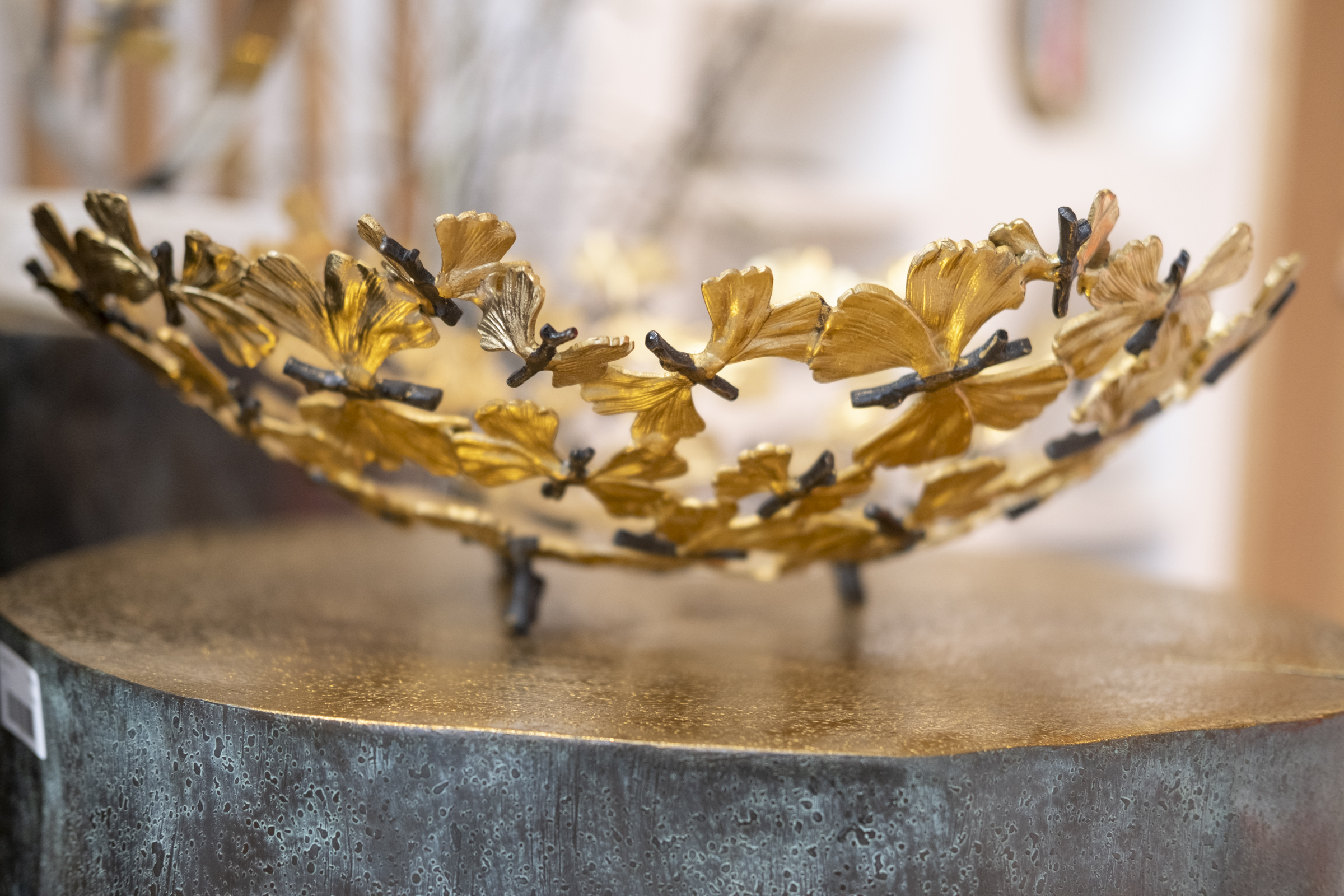 INNOVATION, QUALITY & SUSTAINABILITY
In 1995, Diana and Thomas founded SBO Distributors Ltd. (SWISSBO), a company focused on making beautifully designed home decor, gifts, and accessories available to Canadians.
Stories by Swissbo, a retail boutique with purpose, which opened in The Shipyards District in 2022, is the next chapter in their story. The lifestyle gifts carried in their brick-and-mortar shop are curated for innovative design and manufacturing. They choose best in category, Red Dot Design Award winners, B Corp, and brands that address five of the United Nations Sustainability Development Goals. Every brand's creator has a compelling story. Diana and Thomas want their products to become heirlooms vs land fill, and they chose the shop's brand colour for the flag of Switzerland. 
Why did they open their boutique in The Shipyards District? Diana says, "It has similarities to Europe. It has the feel of Europe where life isn't dictated by the car. People are sitting it in the town square and walk to where they need to go."
We asked Diana, what are a few things most people don't know about you?
I enjoy the rush of buying and selling real estate. 

My happy place is when I'm painting.

I love rainbows and watching movies in big theatres.
Do you travel a lot?
We travel a great deal for work to source products and to attend trade shows in Paris, New York, Toronto, Berlin, Frankfurt, and Milan. For personal travel we spend July in Bern, Switzerland, and in the alps. 
If you weren't in your current career, what do you think you'd like to do?
Environmental philosophy was my last class in fourth year university. Had it been my very first class, I might have gone into environmental law. This why I love sustainability.
Who do you admire?
Nancy Greene Raine was my hero growing up. She pushed boundaries for women in a really great way.
What a favorite go-to meal?
I don't like to cook, but I do appreciate going out with others and enjoying good food and wine! Swiss raclette and Italian food – simple good food is the best. 
What's your favorite quote?
"Arrogance comes shortly before the fall." 
What advice would you give your younger self?
Be kind to yourself. Think about the things you can do, not what you can't.
Drop by for a great story and to pick up your next heirloom at Stories By Swissbo, www.stories-by-swissbo.com 124 Carrie Cates Court, 604-973-1936.