If there's one thing Vancouverites can agree on, it's that summertime in the city is worth every minute of those longer sunlit days outside! We might even go so far as to say our summer days make all those other rainy days worth it (maybe?). We're thrilled to report that this summer in The Shipyards District has you covered for all things outdoor, summertime, and FREE! 
Here are five events you'll definitely want to venture out for: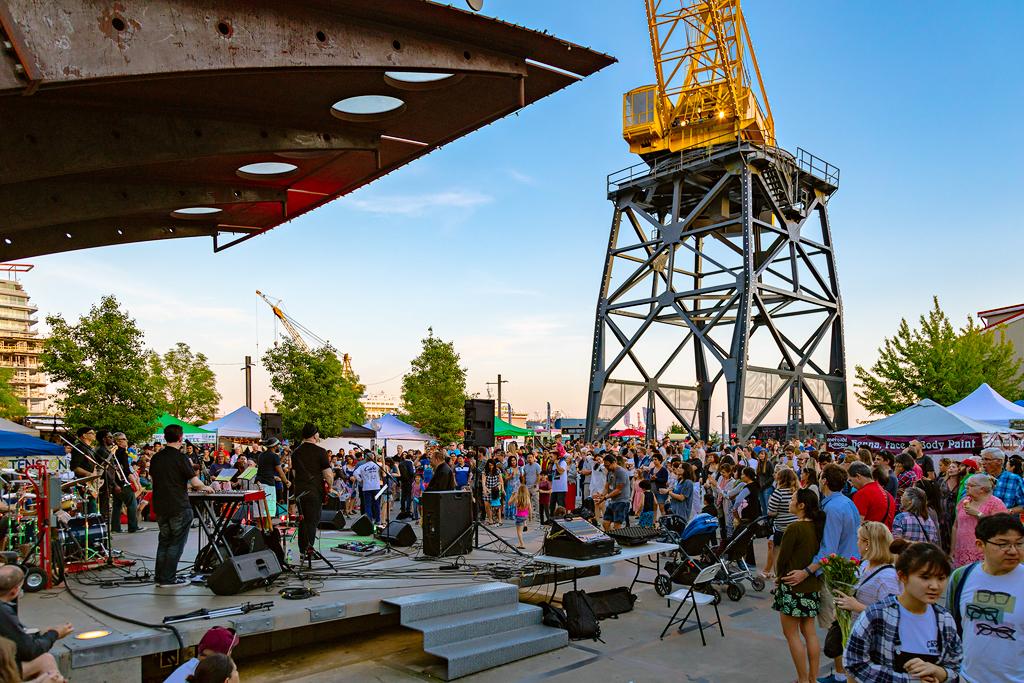 Let's just go ahead and start with the big one: Shipyards Live is back! Weekly music, food trucks, patio drinks and artisan market anyone? Every Friday from now until September 2, you'll find live music on the stage at Shipbuilders' Square, and the Patio pop-up beverage garden along the waterfront serving beer, cider, wine and seltzer presented by Stanley Park Brewing. They even do $1 off all Stanley Park beers from 3-5pm for happy hour! Also, starting May 27th, Shipyards Live will also be hosting a weekly, Friday night artisan market. What?! The Fall for Local Artisan Market showcases work and wares from curated, local vendors inside the Pipe Shop Building and outside along the waterfront for your browsing and buying pleasure. But hold up– there's more! How does a rotating lineup of diverse and eclectic food trucks presented by Streetfood Vancouver Society along Wallace Mews (aka Food Truck Lane) sound? Toss in a splash park for the kiddos from 3-10 pm (noon-10 pm on Canada Day), and Shipyards Live has your all set for day-to-night summer fun the whole family will enjoy!
Not to be outdone, Saturdays in The Shipyards District are for more beer, music and fun! From 2-10 pm in Shipbuilders' Square, the Garden Beer Market holds court offering products and brews from some of your favourite, neighbourhood breweries. Local musicians also take the stage as you while away your Saturday from sunshine to stars.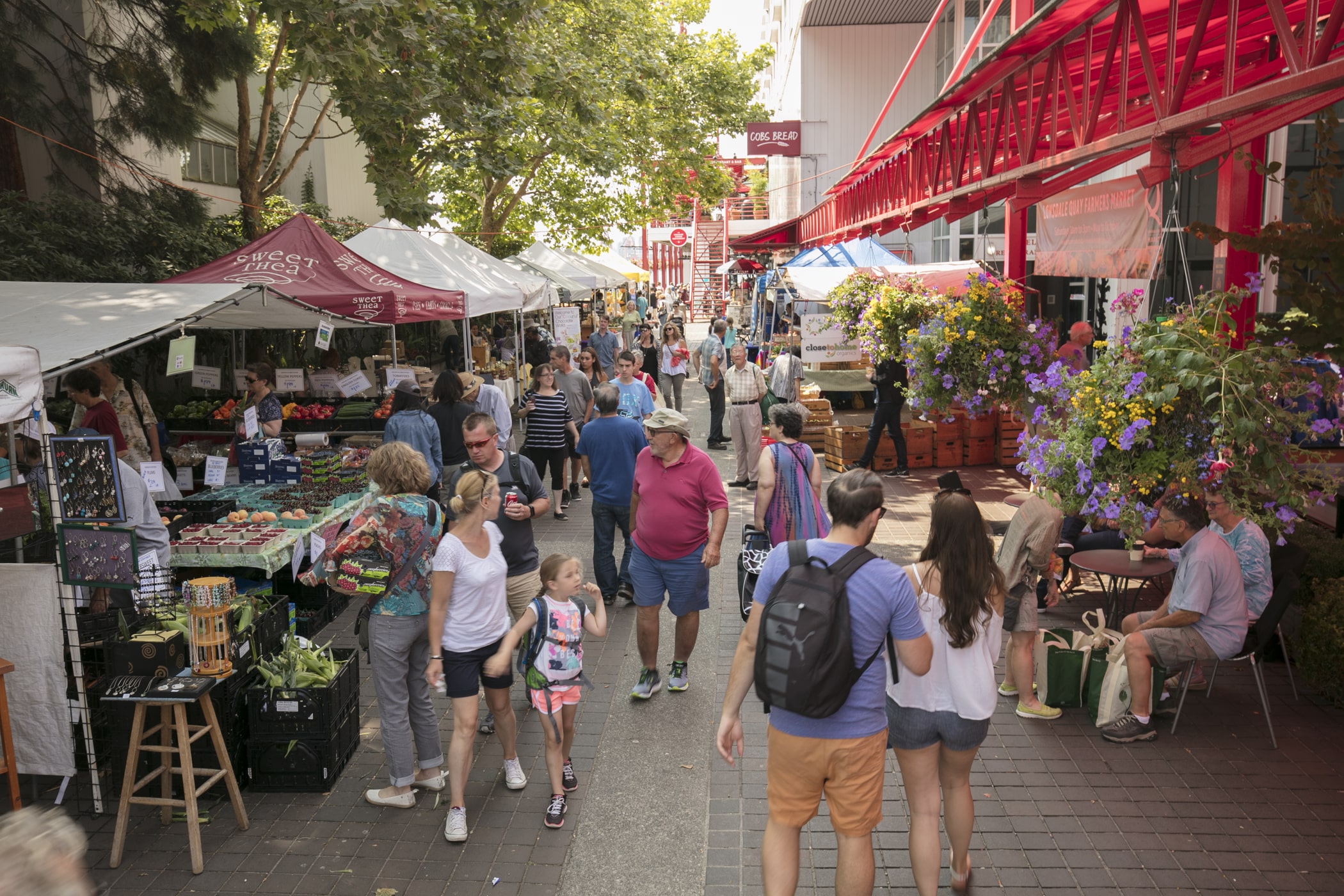 Feeling like a little daytime excuse to let your mouth water? From now until October, the Lonsdale Farmers Market shows off a wide array of tasty treats every Saturday, 10 am to 3 pm. You'll find all the locally-grown produce, baked goods and crafts you could ever need for a week of picnics in the park, dinner parties in the yard, and BBQs with friends. Grab your reusable bags, and head down to the waterfront at
Lonsdale Quay
for an afternoon that's nothing short of delish.
Who doesn't love an outdoor movie? No one, that's who. The Polygon will be extending their excellent artistic taste outside to  Cates Deck for Thursday night movie night, beginning June 23rd. They'll get started with concessions and local DJs spinning at 7 pm, followed by the flick of the week at 9 pm just in time for sundown. While it's donation only, seating is first-come, first-serve so check the lineup of films on their events page, make your plans early, and you won't be sorry!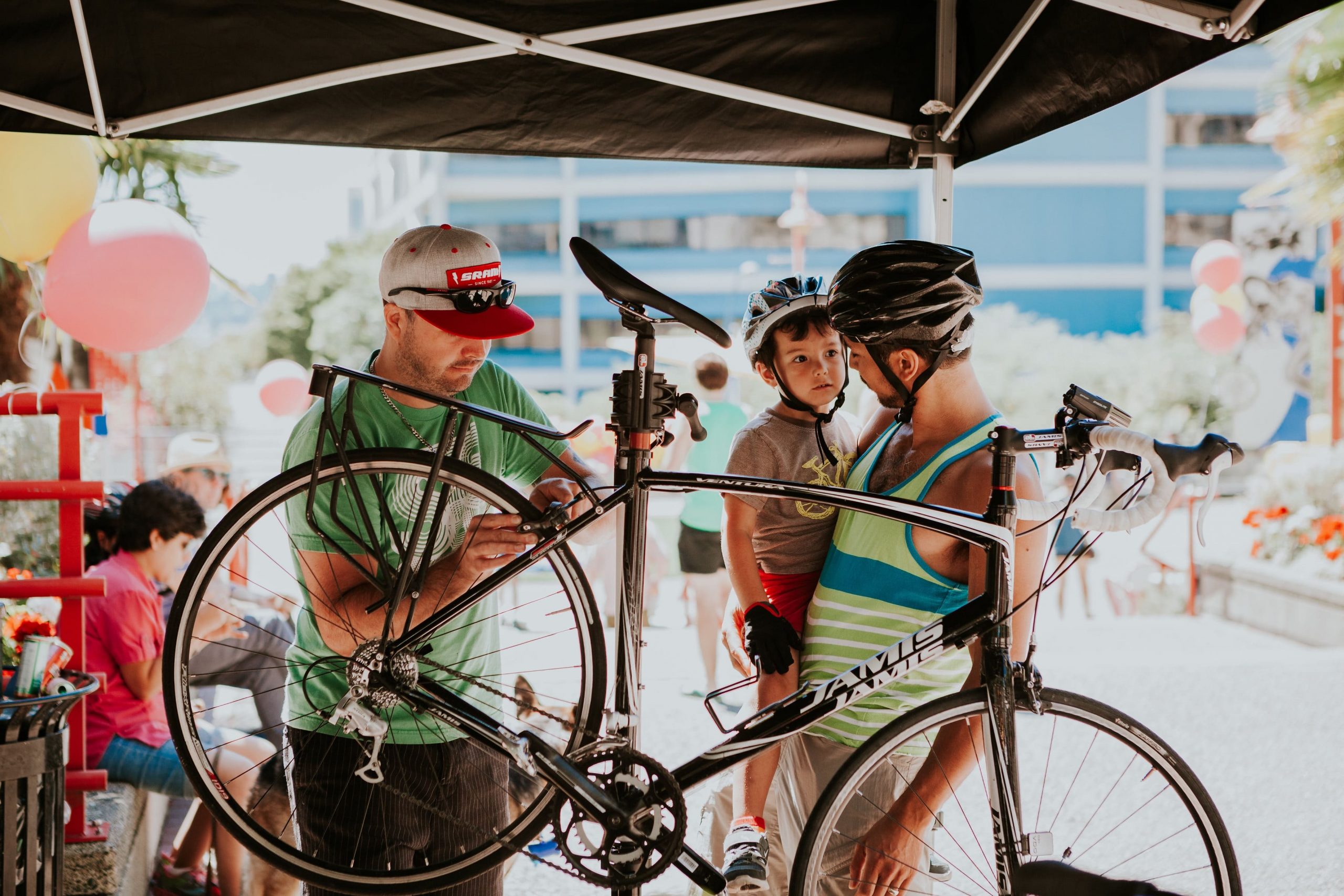 Get ready for a whole week of local deals and promotions that even your bike tires will get pumped about! Check the daily schedule from August 14-20 for Bike to Shop Week goings-ons in The Shipyards District, and treat your friends and your two-wheeler to a week of local shop discounts and prize giveaways. There will also be Knowledge HUBs set up around town to offer free bike tips, maintenance and snacks! The event is sponsored by HUB Cycling, a not-for-profit working to make biking easy, fun and accessible across Metro Vancouver. Rent a bike for the day at Reckless Shipyards or take the dive to commit fully to bike life, and buy one at Obsession Bikes. Registration is open now and free, so what're you waiting for? #Biketoshop this August.
Feel like there's just too much to squeeze into your few months of warm days? We like to think of it this way: when the sun doesn't set until 9, there's always plenty of time. See you in The Shipyards District!
BONUS Event Coming Soon! 
Save the date for Shipyards Festival 2022 on Sept 17. Check out this year's stellar lineup, and set an alert for multiple stages of music, food, drinks, and summer love in The Shipyards District.