It seems that chiropractor, Dr. Linda Drake, has created such a transformative approach to treating her patients that some affectionately call it, "voodoo magic." 
But don't be alarmed. There is neither voodoo nor magic involved, just 38 years of experience combined with an entirely new way of solving her patient's issues of the body. Her focus? Finding the root cause of your pain, and then implementing a variety of therapy techniques. Her bedside manner? A whole lot of understanding, with a side order of kindness. 
"We believe that practitioners must look to the whole body for the answers to our health issues, not just where the pain is," says Dr. Linda Drake. "Posture, lifestyle, exercise, nutrition, and mental health plays a role in who we are, and how we feel, and we work diligently to integrate the services of the clinic to best serve our patients."
Dr. Drake is a lifelong learner. Her office wall is filled with certificates beginning with her 1983 degree from Canadian Memorial Chiropractic College and her subsequent studies in Trigenics Neuromuscular Balancing, Applied Neurology, Body Integration, Cranial Osteopathy, and a four-year Homeopathic Diploma (many of these credentials are now covered with fun family photos).  
So, what led her to pursue more than her original chiropractic degree? She isn't just the creator of her method, she's also a patient.
Here are three life changing injuries that led to the development of her root cause therapy practice:
In her third year of chiropractic college, she had a cycling accident and fractured her back.

In the 1990s, her elbow and hand issues were so severe she was off work for two years.

Two significant knee injuries. The first one required surgery to remove meniscal fragments so she could straighten her knee, and, in the second case, she ruptured her ACL.
Following these significant injuries, Dr. Drake realized she wanted to enhance her North Vancouver practice by finding new and more advanced methods of treatment, beyond "traditional" chiropractic work. 
Dr. Drake now uses the best of what "science" has to offer and pairs it with "new medicine" such as leading-edge tools and technologies (instrument work) and Pilates/Active Rehab to help stabilize the core. She's been working on this new approach for 25 years and, if you're a local, you may know her from the various chiropractic practices she's been involved in including helping to develop the North Shore Wellness Centre.
Today, operating The Foundation for Integrated Health is a family affair. Her husband Bill is the Executive Director, her daughter Alia is an RMT at the clinic, and Mary, who runs the front end of office, has been working with Dr. Drake for 35 years. Her daughter Riva works in the technology field. They all call North Vancouver home, and Dr. Drake calls The Shipyards District, "the best place to be."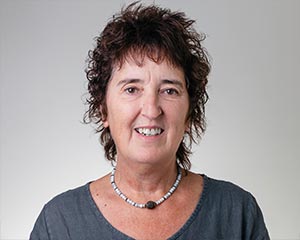 Five things you don't know about Dr. Drake:
In 1983, she was the first female chiropractor on the North Shore.

Not only has she been an avid skier since she was five years old, but she was also into "extreme skiing" – she had a need for speed.

By grade six, she had read all the kids books at the library in West Vancouver, where she was born and raised, so she had to move on to the adult book section.

Her mom is her inspiration. She had a prosthetic leg from a young age, but it didn't stop her from pursuing many sports.

Her dad was born in Shanghai so she was exposed to a variety of foods and could easily eat with chopsticks as a child.
What book are you currently reading?
I'm a voracious reader! I love historical fiction and fantasy science fiction. I recently finished a nine-book series on Roman historical fiction – it's the perfect combination of a great story while you learn about history. I'm also watching the TV show Vikings.
What is your favorite drink or meal?
I love a well-crafted gin cocktail and lamb tagine dinner.
What famous people would you like to host for a dinner party?
I would love to have a meal with professional American tennis players Venus and Serena Williams (both multi-Grand Slam title winners), and Mikaela Shiffrin (an American two-time Olympic Gold Medalist), to talk about life, and the trials and tribulations of their careers.
How would your friends describe you?
I think they would say that I'm the kind of person that would do anything for them and help them as best I could. That I'm a good friend who listens, is kind, and considerate.
What advice would you give your younger self?
I always tried so hard to make things happen that I think I tried too hard, and it would backfire. I would say learn to go with the flow more.
What advice do you have for other entrepreneurs?
Be sure to hire the right people for the right positions. You can teach people the work, but you can't teach someone to be something they are not.
What's on the horizon for you post-Covid?
My husband and I would like to take small groups of locals and lead them on bike tours in the Netherlands. Generally, I'd like to have more time for all kinds of outdoor adventures including enjoying the electric bikes Bill and I just bought for our 30th wedding anniversary.
When Dr. Drake isn't hiking, biking, or skiing with her husband Bill, you'll find her "putting the pieces of the puzzle together for optimal health" for her clients at The Foundation for Integrated Health, Lonsdale Quay Market, Suite 200, 123 Carrie Cates Court, 604-988-7080. www.foundationforintegratedhealth.com