We are framily.
They say you can't choose your family, but you can choose your friends and Elaina Wotten is incredibly grateful for the team at LoLo Hair Salon that she affectionately calls her framily – friends that are like family. That feeling of togetherness, community, acceptance, and connection has enriched her life.
Elaina grew up all over the Lower Mainland, moving schools constantly and never really feeling settled. She describes her younger self as unique and eccentric, channelling her energy into acting, theatre, and voice over work. Her mother was adamant that she should focus on learning a trade (she comes from a long line of entrepreneurs) such as hair dressing. 21 years later, Elaina says she's still loving her career choice. Thanks mom!
As soon as Elaina started to pursue hair dressing everything fell into place – she had found something she excelled at. Eventually she ended up in Lynn Valley when she landed a much-needed hair dressing job. Over the years she's been a hair instructor, done hair styling for magazines, fashion shows, and participated in hair competitions. 
In 2014 she took over the salon known as Katwalk, and LoLo Hair Salon was born. While working at Katwalk, she fell in love with Lower Lonsdale because of its people, small town feel and welcoming community vibe. Her mission is always absolute perfection and she maintains that she needs to know every aspect of a person's life to give the best customer service and hair results. Elaina specializes in extensions, customized colouring of blondes and balayage, handling of fine/thin hair and corrective colour work. Her efforts earned the salon the BC Hair & Beauty Awards 2019 winner for "Ambiance of the Year" or as she calls it, "feels." 
This neighbourhood also gave Elaina her happily ever after when she fell in love with a client (Dean Hill from Rock 101), and now they travel the world together whenever they can.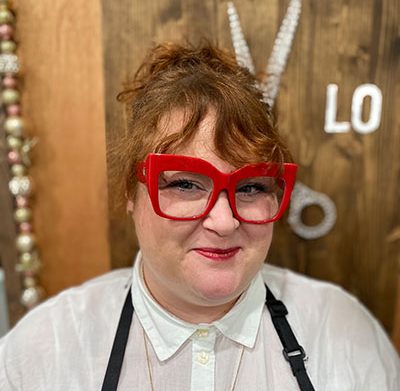 5 things you likely don't know about Elaina:
She has driven across Canada four times.

She used to race cars (quarter mile).

She lived in Italy for a year.

She loves to sing, especially karaoke.

She enjoys working with power tools. She can build anything!
What are some common hair myths?
Adding extensions will ruin your hair, if you pull out one grey hair two will grow back, and that if you have an oily scalp/hair the answer is to wash it daily (actually you should wash it less, and use a ph balanced moisturizing shampoo!)
What's your pet peeve?
When people aren't honest about how much they use their hair straightener for example. The more accurate the information is that I have to work with, the better I can help a client.
Favourite movie or book?
The movie Working Girl and all fantasy/escapism movies, and books. On my days off I nest to recharge so I can fully be there for others when I'm in the salon.
If you weren't a hair dresser, what would you like to be?
An engineer.
What would you do if you won the lottery?
I would pay for my niece's education, donate the hair salon to my framily, and move to Mexico.
Uh-oh, let's hope Elaina doesn't win the lottery? Meet the framily at LoLo Hair Salon at 111 W 1ST Street, 604-980-1155. Part of the Green Circle Society of salons, all the salon's waste is repurposed to decrease environmental waste, and diminish their eco-footprint. www.lolosalon.ca