Creativity and innovation have always been at the heart of one of The Shipyards Districts' most beloved small businesses. Chic Alterations' owner and head designer Fatima Nasserzadeh opened her doors over a decade ago, and since then, has steadily expanded to serve the lower Vancouver mainland in addition to her loyal, Lower Lonsdale community. Offering everything from basic hems, zippers and buttons, to expert prom and wedding gown alterations, and finally to one-of-a-kind creations through Chic's own design label Tima G. Designs, Fatima and her team are more than equipped to make dreams come true!
We spoke with Fatima's daughter, Ghaz Akbari, about how her mother's talent and imagination have evolved to make their family business into a local staple, as well as an inspiring leader in the upcycled textile movement.
Why don't we start at the beginning; how did Chic Alterations come to be?
It started when we moved to Canada. We're all first-generation immigrants; we moved here when I was quite little, and as with so many immigrant stories, that often results in a career change. For my mother, that was into the world of fashion, but she's a trained chemist! What started as an alternate career path for her here has really flourished into something that I see as even more of an alignment with her imagination and technical skills. 
Right from the get-go, it was very much a family affair. My dad made her a studio in our house, and I have memories of being nine-years-old and spending nights working with them, brainstorming the website name, and trying to figure this whole thing that was so unfamiliar to us out together.
Today, people come for everything from advice to problem-solving to random projects they have– turning their clothing into different things, home projects– and prototyping.
The bar for her technical skills is high, and she's so detail-oriented, but she's really not as much about making business as she is about talking to people, giving her honest opinion, and having you walk out with the best that something can be.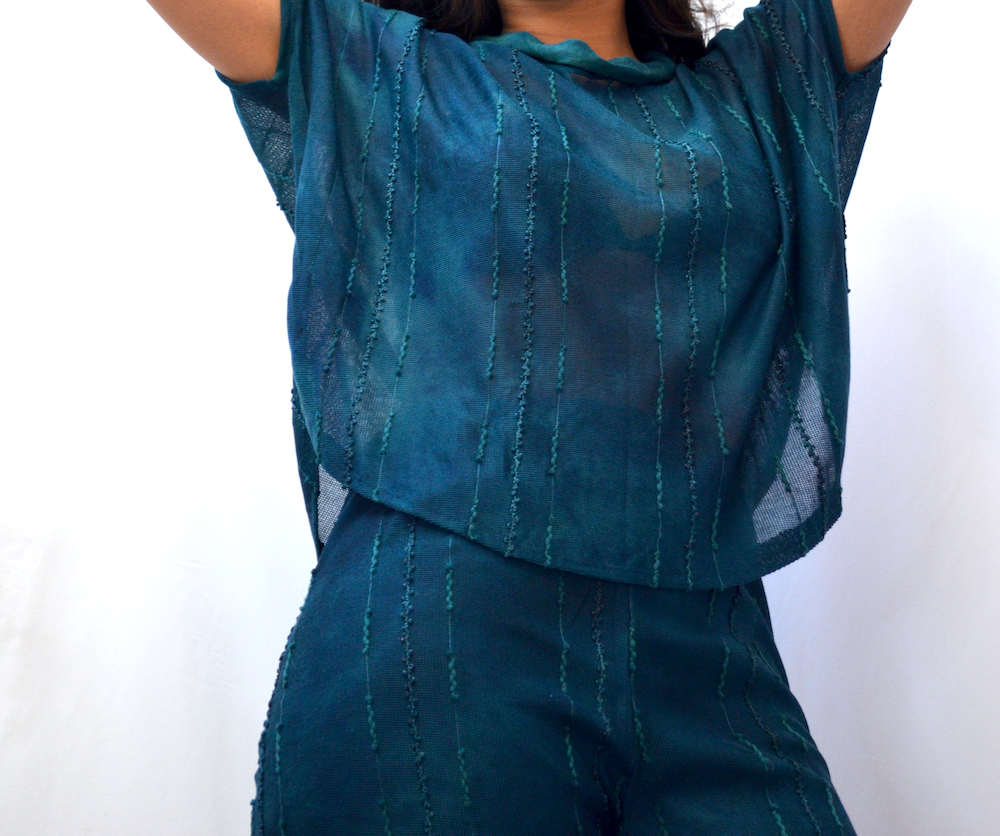 What about Tima G. Designs? How did Fatima start designing her own line?
She went to the Art Institute here in Vancouver, and got her Fashion Design degree. That's when the idea for Tima G. came about–  its first release was actually a collection she created for her final. Since then, she's worked with Miss Universe Canada, done custom designs for weddings, and released other collections under the label as well. 
The name of the label is actually the end of my mom's name, Fatima, and the first initial of mine, which is also a representation of the stories that the clothing we produce have; all of the textiles we use are upcycled. 

What would you say is something your business feels passionate about right now?
Textile waste! Tima G. Designs strives to prevent post-consumer textiles from entering the waste cycle by creating in-house, custom-designed pieces from upcycled, post-consumer fabrics. Whether it comes from a film's wardrobe that's no longer being used, or clothing people have brought to us (we have a lot of denim works), or even manufacturing "dead stock," the end of a bolt of fabric, we take textiles that would have been thrown away and turn them into new garments under the label. By designing original pieces for our fashion-forward customers from upcycled fabrics, we're showing that the life cycle of the textile doesn't necessarily end when the life cycle of the garment ends. Since all of our textiles are upcycled, they also hold the story of what they used to be– someone's first pair of interview pants, or someone's lucky dress– and that can bring a sense of meaning and consciousness to your purchasing.
We also really try to embody the empowerment we get from being a family business; our team is all women, many of whom are also immigrants or refugees from around the world. One of the really cool things about that is that a lot of the art and hand-craft in sewing is often passed-down through a culture's traditions. In that sense, the Tiima G. label is like a testament to a kind of coming together across generations and boundaries as well. 

What are some of the best parts about running a business in this neighbourhood?
The community is definitely something that makes it really special for us. The shared mindset of empowering each other and sharing the local, small business experience. 

Are there any Shipyards District businesses you particularly love and recommend?
We love getting lost in Mo's General Store right across the street. They have a lot of cool knick-knacks, and you can find anything. We love supporting Blue Sky Clothing as well; they do comfortable clothing that's also size inclusive. The Pinnacle Hotel and Lonsdale Quay Hotel are very close to our hearts, and we love having brainstorming lunches at Raglans! They're always good company, and their special spicy sauce is amazing, and made in-house!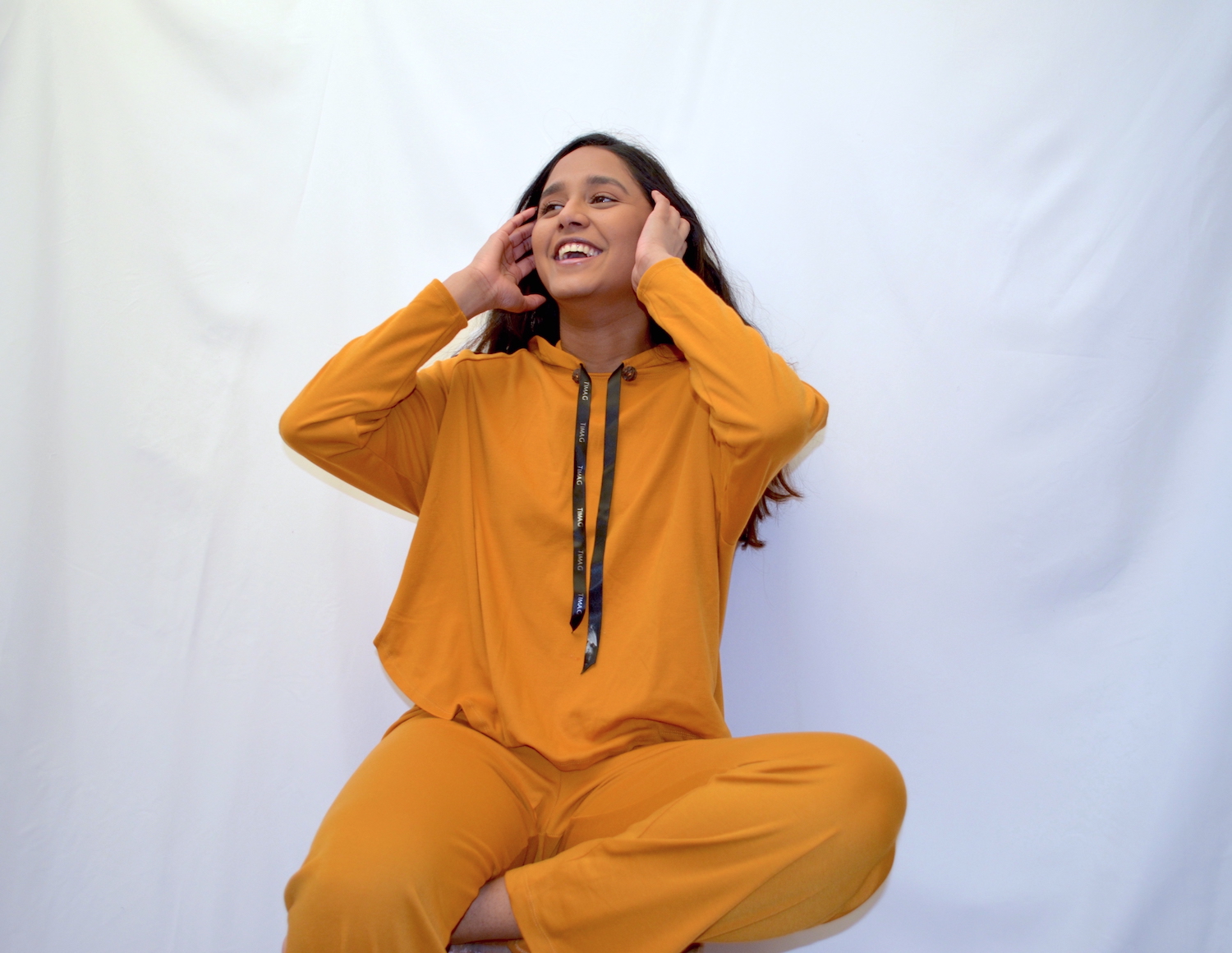 Do you have any upcoming projects or promotions or news you'd like your customers to know about right now?
We'll be launching our "Take Back Program" in August where we'll offer a discount if you also donate textiles you don't use anymore. The Take Back Program will also build out into another upcoming project that will highlight community members in North Vancouver who share sustainability values too. We'll be launching our new Tima G. Designs website in August too, so there are lots of exciting things in store!  

Finally, what's the best way to keep up-to-date on all things Chic Alterations and Tima G. Designs?
Instagram is the best way to keep in touch and get the latest updates and news, or just stop by the store and say hi!
Tima G. Designs: @tima.gdesigns  
Chic Alterations: @beforeverchic