Love is in the air this February and whether you are single or celebrating with a Valentine, pup, BFF or the fam – there's something for everyone to do in the Shipyards District! Here is our extensive list of date ideas in North Vancouver's Shipyards District:
Date Night with the Kiddos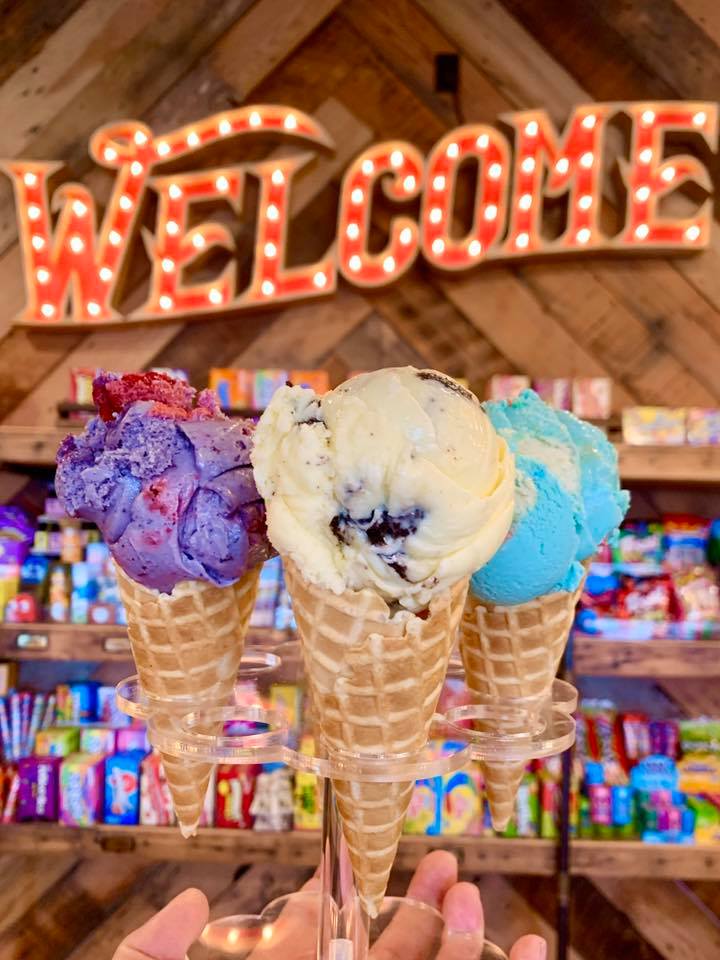 Credit: @welcomeparlour 
Valentine's Day Treats
Balloons from Frankie & Co. are a perfect way to bring a smile to your little one's face on Valentine's Day! and stop at Welcome Parlour where you'll find all the heart-shaped candies and ice cream a kid could dream of!
Scavenger Hunt
The Kid City Map is designed especially for kids and families so they can explore the City by foot, bike or bus. With puzzles to solve, things to find, and new places to discover, it's sure to keep the kids entertained while you enjoy some family time outside.
Zen Maker Lab Online Classes
Love, live and learn with the kids at home with online classes from Zen Maker Lab! From origami to illustration, animation to web design for the older kids, these interactive virtual courses can be completed at-home while Mom and Dad can order some take-out and enjoy some quality time with the kids occupied.
E-Bike the Trails
Get the family together for a fun and active adventure! Rent e-bikes from Reckless Shipyards and enjoy a safe and socially distanced activity together exploring the separated lane of the North Shore Spirit Trail by bike.
Galentine's Date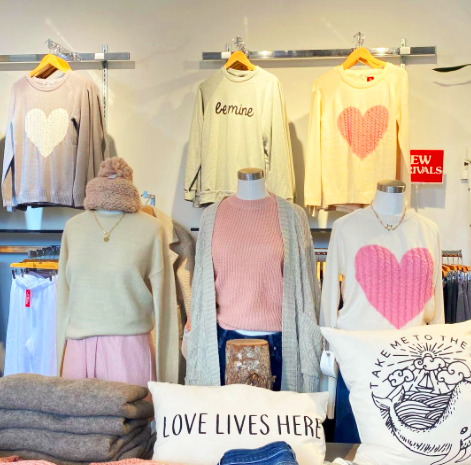 Credit: @UnityClothing Instagram
Ladies Spa Day
Start your day with a delicious brunch at the charming Lift Bakery, or go to the healthy but yummy Green Moustache and Buddha-full. You can then spend the afternoon indulging in some well-deserved self-care with facials at Skoah Lower Lonsdale!
Coffee & Shopping
Have a gal pal who you love to share coffee and gab with? The Shipyards District offers an incredible array of artisan coffee shops (try Shipyards Coffee, Cafe Artigiano, Nemesis, and Winston) where you can grab a latte and enjoy our views and outdoor space before stopping by Unity Clothing to shop their cozy and cute threads, Mo's General Store's fine goods, or get decked out in vintage at Colette's Frocks.
Cocktails
Happy hour with the girls in the Shipyards District is a must-try! Whether you prefer fine dining or a fun and laid-back environment, Seaside Provisions and Raglans offer incredible cocktails paired with delicious bites.
Pal-entine's Date Night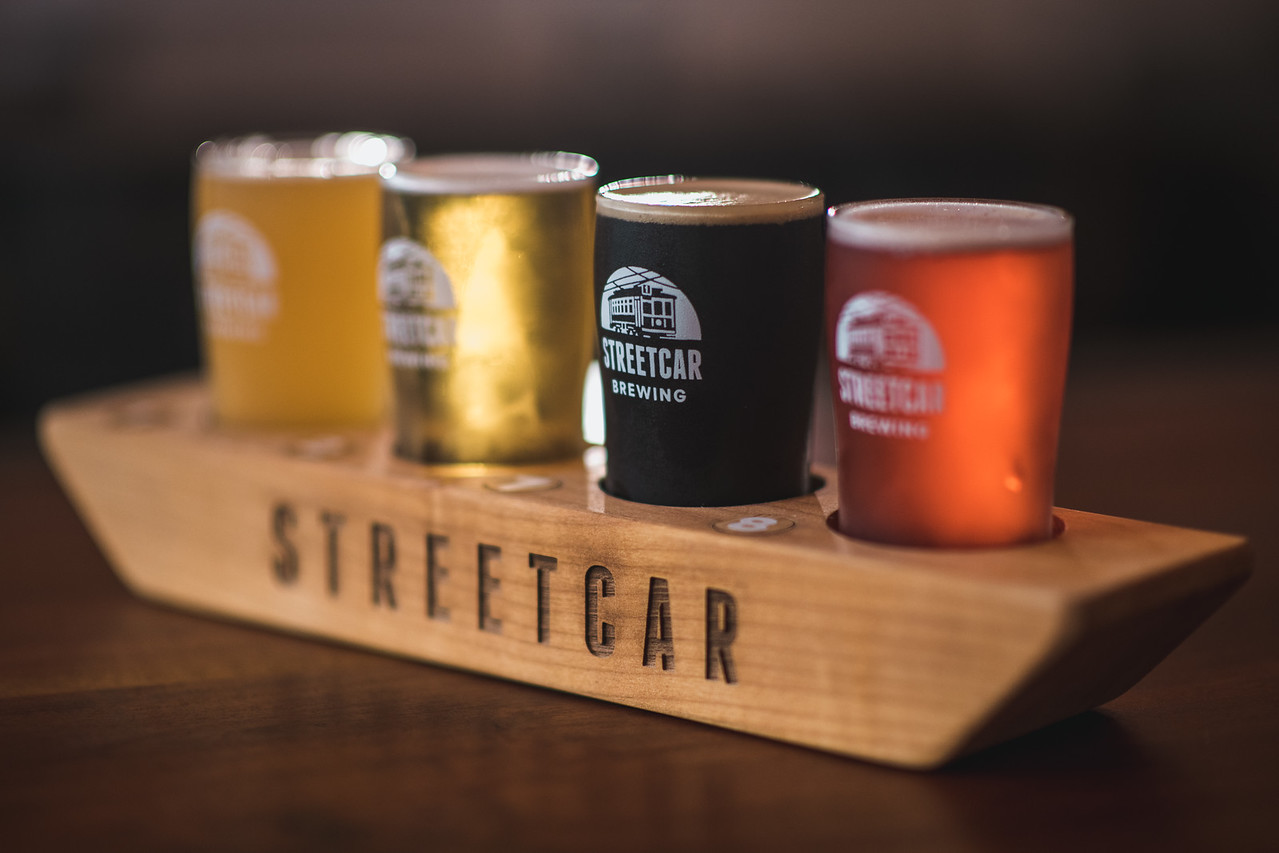 Enjoy a Workout
Get your sweat on! Vibe Lounge offers personalized training for small groups in a safe environment, or check our Modo Yoga's online classes for a fun way to be active with your BFF remotely.
Put the Art in Heart
The Polygon Gallery or North Van Arts Gallery are great places to spend a date with a friend (from within your bubble or household). If you prefer to stay outside, grab a coffee and try our Shipyards District Art Walking Tour.
Brewery Crawl
The Shipyards District is rich with breweries where you can enjoy flights of local craft beers from tasting rooms such as Green Leaf Brew and Streetcar Brewing. Both have outdoor patios for you to sit back and enjoy your brew on.
Eat around the World
Check out Lonsdale Quay Market's food court with a pal to try cuisines from around the world all in one place! From spicy Tamales or tasty Tacos at Cilantro and Jalapeno to fresh Seafood Chowder at Soup Meister, or finish off your tour with something sweet with S'mores Waffles at Craffles.
Date Night with Your Valentine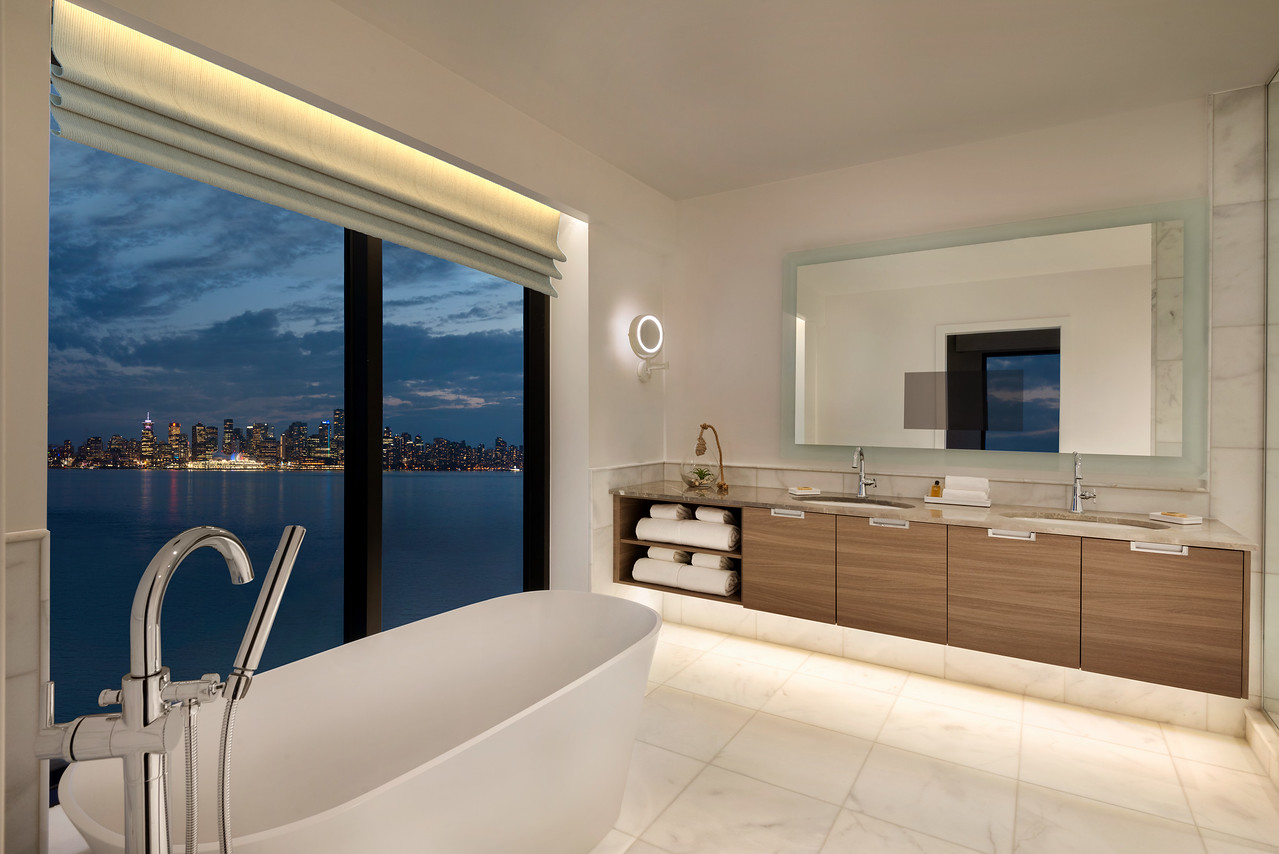 A Luxury Staycation
If you're looking for the ultimate romance, a staycation at one of our neighbourhood's beautiful boutique hotels such as the Lonsdale Quay Hotel, The Pinnacle Hotel at the Pier, or The Seaside Hotel provides a relaxing luxury escape from the everyday.
Stay steps from the pier to enjoy the views at sunset. At our newest hotel addition, you can find The Seaside Spa offers massages within the Seaside Hotel for you and your sweetheart.
Dine Out Vancouver
Dine Out Vancouver is currently running at many Shipyards District restaurants where you can save on 3-course meals and experience incredible local (and affordable) cuisine paired with romance while you support our local eateries.
Valentine's Weekend
The Shipyards District has a reputation for bringing spontaneous joy to most holidays and Valentine's Day and Family Day are no exception. Keep your eyes and ears peeled while enjoying your date night in the neighbourhood.
City Lights
Take in the beauty of the thousands of Winter lights displayed around The Shipyards District or relax while taking in views of the ocean at one of The Shipyard's cozy outdoor firepits.
Treat Yourself Date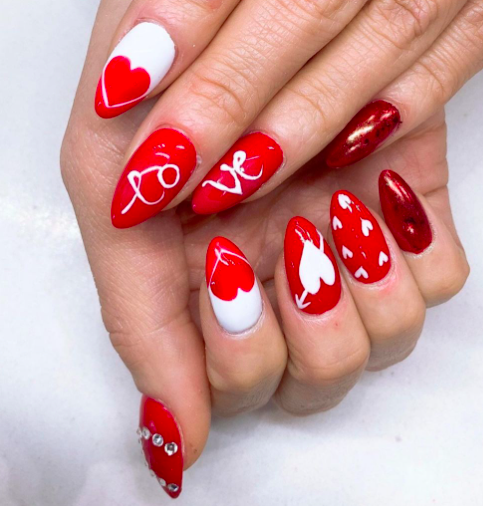 Credit: @urbanglo_beauty_lounge Instagram
Pamper Yourself Date
Date nights with loved ones are wonderful but don't forget to pamper yourself! Take yourself for a mani-pedi, massage or facial at one of the many health and body clinics. Urban Glo Beauty Lounge has gorgeous manicure and pedicure Valentine-themed options or get selfie-ready with a blowout at one of our many local salons.
Puppy-Love Play Date
Picnic at the Park with your Pooch
Take your pup for a stroll down the pier and stop for a picnic in Waterfront Park with lunch from one of your favourite Shipyards District take-out spots such as Bowen Island Pizza Co. in the Lonsdale Quay Market—offering delicious slices and pizzas like Pear & Brie or plant-based Spicy Chickpea to-go. There are now some alcohol-allowed zones in North Vancouver such as Shipyard's Square and Waterfront Park so pick-up a delicious growler of craft beer from Green Leaf Brew on your way!
Pet-Friendly Staycation
Did you know both the Pinnacle Hotel and Seaside Hotel are both pet-friendly? Bring your furry friends with you on a Shipyards District staycation and enjoy a special and relaxing evening in! Our neighbourhood is also rich in patios that allow for pups to sit outside with you (on the other side of the barrier) and enjoy the views — such as Tap & Barrel Shipyards or Streetcar Brewing.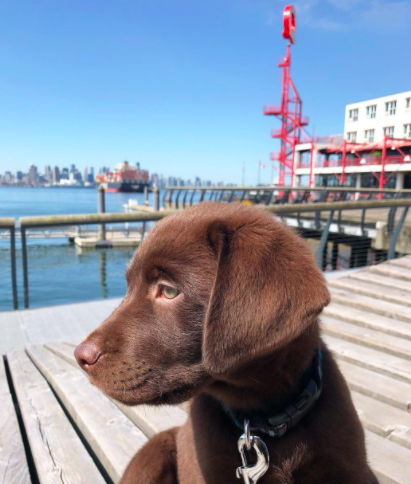 Credit: @pawesomeleo Instagram
Show Us How You #LoveLocalShipyards and WIN!
We want to see your LETTERS OF LOVE for The ShipyardsDistrict! Show your appreciation for the many amazing local businesses right in our community and be ENTERED TO WIN one of 5 $100 gift cards to any Shipyards District business. To enter:
Post a photo of a local Shipyard's District business/service.⁠
Share why you love them in the caption.
Tag #LOVELOCALSHIPYARDS and @shipyardsdistrict on Instagram.